6 dead, 22 wounded in Chicago weekend shootings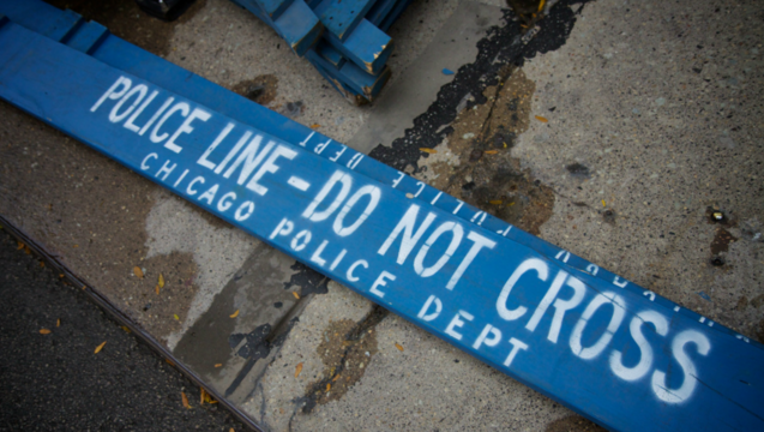 article
SUN-TIMES MEDIA WIRE - Six people were killed and and 22 others were wounded, including a 5-year-old girl, between Friday evening and Monday morning.
The six slayings pushed the city to 24 shootings deaths in the year's first 22 days, according to data maintained by the Chicago Sun-Times.
The latest fatal shooting happened about 2 a.m. Monday when a 28-year-old man was found shot to death on the Southwest Side. Officers responding to a call of shots fired in the 5900 block of South Springfield found Thomas Hernandez in the driver's seat of a red Chrysler PT Cruiser that had crashed into a parked vehicle, according to Chicago Police and the Cook County Medical Examiner's Office. Hernandez, who lived in Orland Park, was shot multiple times in his head and was pronounced dead at the scene.
At 2:20 a.m. Sunday, a 41-year-old man was shot to death while driving in the West Pullman neighborhood on the Far South Side. Carlos E. McGary was shot multiple times in the body while driving in the 12900 block of South Halsted, according to police and the medical examiner's office. McGary, who lived on the Far South Side, was pronounced dead at MetroSouth Medical Center in Blue Island at 2:44 a.m.
Less than an hour earlier, two men were shot to death in a Belmont Central neighborhood drive-by attack on the Northwest Side. Luis Flores, 20, and David K. Flores, 25, were walking about 3 a.m. when a black vehicle drove by them in the 6000 block of West Belden and someone inside opened fire, authorities said. Luis Flores was shot in the head and taken to Illinois Masonic Medical Center, where he was pronounced dead at 3:43 a.m. David Flores was taken to Loyola University Medical Center in Maywood with a gunshot wound to the back and pronounced dead at 3:45 a.m. They lived a few blocks apart from one another in the Northwest Side Galewood neighborhood.
Another man was shot to death Saturday afternoon at a bus stop near a CTA Red Line station in the South Side Englewood neighborhood. About 1:15 p.m., 23-year-old Deonte L. Thomas was standing at an upper level bus stop near the 69th Street Red Line station, 15 W. 69th Street, when he was approached by another male, authorities said. During an ensuing argument, the male pulled out a gun and shot Thomas in his chest. Thomas, who lived in the West Englewood neighborhood, was taken to Stroger Hospital, where he died at 1:53 p.m.
The weekend's first shooting death happened Friday evening when a 29-year-old man was shot dead on the South Side. Demarcus Ealey was standing outside a liquor store about 6:35 p.m. in the 2900 block of East 79th Street when someone wearing a camouflage jacket over a black hoodie exited the store and shot him in the head, police and the medical examiner's office said. The shooter ran away heading north on Escanaba. Ealey, who lived in the Gresham neighborhood on the South Side, was taken to Northwestern Memorial Hospital, where he died at 12:04 a.m. Saturday.
At least 22 other people were hurt in shootings between 6:35 p.m. Friday and 2 a.m. Monday, including four wounded — one critically — in a drive-by attack early Sunday outside a Humboldt Park party on the West Side.
In addition, Chicago Police officers shot and seriously wounded a man who was attacking a woman inside a Gresham neighborhood home Saturday morning on the South Side. Officers were called to a domestic disturbance about 5:30 a.m. in the 7600 block of South Ada, where they found the man stabbing the woman with a knife, CPD spokesman Anthony Guglielmi said. The officers then shot the man multiple times.
Both the man and the woman were taken to a hospital in serious condition, Guglielmi said. The woman was likely stabbed.
Police body cameras captured the shooting, according to Sgt. Rocco Alioto.
The officers involved in the shooting will be placed on administrative duty for 30 days, per CDP policy. The Civilian Office of Police Accountability is investigating the use of force.
The recent spate of violence comes after Chicago went six days without a fatal shooting. The streak came to an end when two men were shot to death early Thursday in the West Woodlawn neighborhood.
Over the Martin Luther King Jr. Day weekend, 25 people were wounded in shootings across Chicago, none of them fatally.