8 people shot Wednesday on South, West sides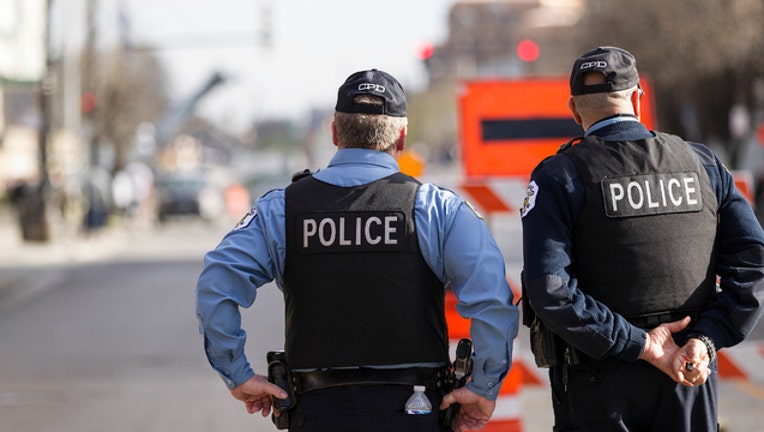 article
CHICAGO (SUN TIMES MEDIA WIRE) - At least eight people were wounded in shootings Wednesday on Chicago's South and West sides.
In the latest attack, a man was grazed by a bullet in the Lawndale neighborhood on the West Side. The 19-year-old was driving a vehicle at 11:25 p.m. when he stopped at a red light in the 1400 block of South Homan, according to Chicago Police. Someone in a black Dodge Charger then fired at him from the opposite lane of traffic. He suffered a graze wound to the head and was taken to Mount Sinai Hospital in good condition.
Nearly four hours earlier, a teenage boy was shot in the Chicago Lawn neighborhood. Someone got out of a gray vehicle about 7:30 p.m. and shot the 17-year-old boy in the hip before driving away from the 6300 block of South Talman, according to police. He was taken in good condition to Christ Medical Center in Oak Lawn.
At 6:35 p.m., a 54-year-old man was driving in the 1300 block of South Komensky in Lawndale when he was shot in the head, police said. He was taken to Stroger Hospital in critical condition. Twenty-two hours earlier, a 52-year-old man was shot to death on the same block.
About 4 p.m., someone in a dark-colored vehicle shot a 29-year-old man in the leg in East Garfield Park's 700 block of North Ridgeway, police said. He was listed in fair condition at Stroger.
About the same time, a 22-year-old man was sitting in a vehicle in the 6800 block of South Calumet in Park Manor when someone got out of another green car and shot him in the chest and arm, police said. He was in serious condition at Mount Sinai Hospital.
At 1 p.m. in Washington Park, someone walked up to a 21-year-old man in the 6000 block of South Prairie, demanded cash and then shot him in the thigh. His condition was stabilized at Stroger, police said.
Just before noon, someone opened fire on a 19-year-old man who was walking in the 3300 block of West 16th Street in North Lawndale, and a bullet grazed his head, police said. He took himself to Mount Sinai in good condition.
Wednesday's first shooting happened a little before 9 a.m. in Bronzeville. A 25-year-old man was working in the 300 block of East 51st Street when someone shot him in the forearm, police said. His condition was stabilized at the University of Chicago Medical Center.
Twelve people were shot in Chicago on Tuesday, two fatally.