Aaron Rodgers to speak at psychedelics conference in Denver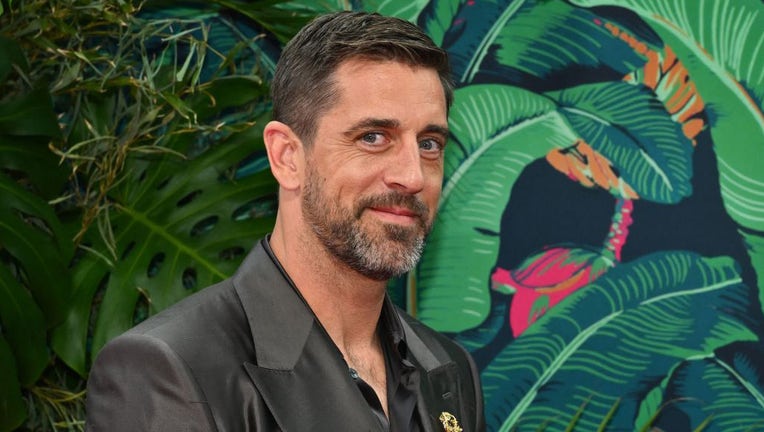 article
Months after Colorado's voters decided to join Oregon in decriminalizing psychedelic mushrooms, Denver will host a conference this week put on by a psychedelic advocacy group bringing together an unlikely cohort of speakers — including an NFL star, a former Republican governor and a rapper.
The conference and the thousands expected to attend it is an indication of the creep, or perhaps leap, of cultural acceptance for psychedelic substances that proponents say may offer benefits for things like post-traumatic stress disorder and alcoholism. Still, medical experts caution that more research is needed on the drugs' efficacy and the extent of the risks.
NFL quarterback Aaron Rodgers, who'll soon debut with the New York Jets after years with the Green Bay Packers, has been open about his use of ayahuasca in the past and is slated to speak Wednesday. Rapper Jaden Smith, the son of Will Smith who has publicly shared the "ego dissolution" he felt when using psychedelics, will be speaking in Denver, too, as will former Texas Republican Gov. Rick Perry, who is an advocate for researching psychedelics' potential benefits for veterans experiencing PTSD.
The hosting organization, the Multidisciplinary Association for Psychedelic Studies, is the largest U.S. advocacy group. It has strategized to reach the full political spectrum, said Nicolas Langlitz, a historian of science who's researched the boom and bust of psychedelic movements.
"Overall, this strategy has been tremendously successful," he said. "At the time when any topic gets politically polarized, ironically these super polarizing substances now get bipartisan support."
Still, Langlitz said, this conference is "purely designed to promote the hype," which can exaggerate the potential benefits but can also drive further funding.
"Any kind of overselling is not good for science because science should be accurate rather than pushing things," he said. "It's a tradeoff. (The conference) generates interest, it generates ultimately more research, even though the research might be skewed toward positive results."
Psychedelics are illegal at the federal level, though acceptance and interest in studying their potential benefits has grown. For example, some researchers believe psilocybin, the compound in psychedelic mushrooms, changes the way the brain organizes itself and can help users overcome things like depression and alcoholism.
The drugs themselves — and the interest in them — are not new. Mid-last century, authors Aldous Huxley and Ken Kesey helped spur the use of psychedelics during the counterculture movement, and optimism brimmed among some psychologists over the drugs' potential to augment the human psyche.
But the Nixon administration criminalized psychedelics, pushing them underground.
"In both cases you have this upwelling of exuberance that may or may not be irrational," said author Michael Pollan, who wrote a book on psychedelics and will be speaking at the conference. "But I think a big difference (now) is that the enthusiasm for the potential of psychedelics cuts across a much more representative slice of the population — it's not about a counterculture."
RELATED: Oregon licenses first 'facilitators' to accompany clients taking magic mushrooms
Republican strongholds, including Utah and Missouri, have or are considering commissioning studies into the drugs, partly inspired by veterans' poignant stories. That's why, though he stops short of promoting recreational use, Perry has become an unlikely flagbearer and helped get a bill passed in the Texas legislature in 2021 to fund a study of psilocybin for treating PTSD.
In Congress, successful proposals to fund psychedelic research for PTSD in veterans brought progressive Democratic Rep. Alexandria Ocasio-Cortez from New York and far-right Rep. Matt Gaetz from Florida into an unlikely alignment.
Public interest also appears to be growing. Just six years ago in Oakland, California, the Multidisciplinary Association for Psychedelic Studies held a conference with roughly 3,000 attendees and a smattering of lesser-known speakers and die-hard proponents.
This time, organizers estimate at least 10,000 attendees. Other famous speakers will include former NHL player Daniel Carcillo, who owns a company specializing in psychedelic therapies; Olympic silver-medal figure skater Sasha Cohen; comedians Reggie Watts and Eric Andre, top-10 podcaster Andrew Huberman; and Carl Hart, the chair of Columbia University's psychology department.
The American Psychiatric Association has not endorsed the use of psychedelics in treatment, noting the Federal Drug Administration has yet to offer a final determination. The FDA did designate psilocybin as a "breakthrough therapy" in 2018, a label that's designed to speed the development and review of drugs to treat a serious condition. MDMA, often called ecstasy, also has that designation for PTSD treatment.
Both Pollan and Langlitz believe further research is key — especially as the nation faces an unprecedented mental health crisis and people struggle to find adequate treatment. But, Langlitz said, it's important to let research shape the narrative.
"I would just try to keep my mind open to the possibility that in retrospect we will tell a very different story from the one that the protagonists of psychedelic therapies are currently predicting," he said.