Accused railroad guard shooter carried in, out of court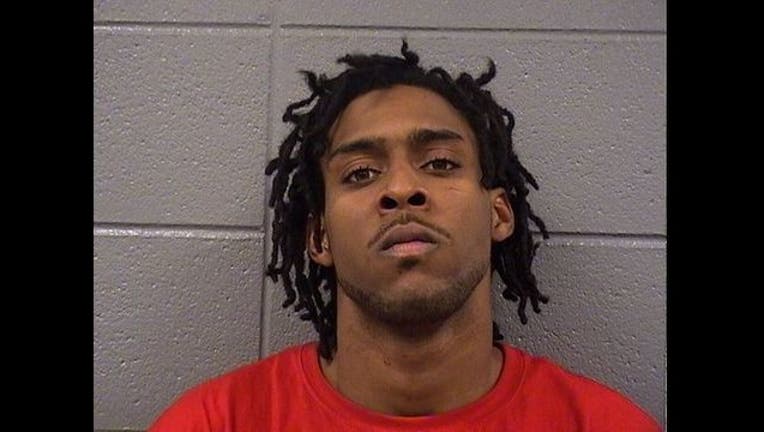 article
SUN-TIMES MEDIA WIRE - A half-dozen sheriff's deputies carried Rashad Williams into a Markham Courthouse courtroom Wednesday, where the 24-year-old faced charges for allegedly gunning down security guard Tyrone Hardin in a Harvey rail yard, the Chicago Sun-Times is reporting.
Judge Darron E. Bowden ordered Williams out of the courtroom moments later after Williams muttered and shouted over the judge, claiming he had been abused by his jailers. Williams sank to his knees as the judge ordered him out of the courtroom, and the deputies dragged him out.
"Yeah, use them muscles," Williams said loudly to the guards as the hauled him into the holding area. "I'm an innocent man. Yeah, go ahead and take me back and (beat) me up."
With Hardin's family looking on from the courtroom gallery, Bowden ordered Williams held without bail Wednesday on charges of first-degree murder, attempted murder and vehicular hijacking.
Williams is accused of fatally shooting Hardin, a contract security guard working at the Canadian National Railway yard in Harvey, on Nov. 26.
Assistant State's Attorney Thomas Driscoll said Williams, of East Hazel Crest, approached a woman at a gas station at the intersection of 159th and Halsted in Harvey as she was putting air in the tires of her 1978 Chevrolet Malibu. After complimenting her on the car, Williams climbed into the driver's seat, and when the owner tried to stop him, she saw a pair of handguns in Williams' lap.
The woman was able to follow Williams in another car, and called police. Harvey Police gave chase, and Williams sped off, striking another car at 159th Street before hitting a viaduct, and running from the car, Driscoll said.
Williams scaled and embankment and ran onto a Canadian National Railroad yard, where he opened fire on Hardin, shooting the 38-year-old married father in the abdomen, then stealing Hardin's truck. Williams then opened fire on another CN guard as he made his escape. Hardin's truck was found abandoned in the 100 block of 171st Street in East Hazel Crest.
Williams' court-appointed attorney asked Bowden to order a mental health exam for Williams. The judge refused.
"They can assess him if they think he needs to go to Cermak," Bowden said, referring Cermak Health Services, which provides mental health and medical care at the Cook County Jail.
Driscoll said that Williams had three prior convictions for weapons offenses before his latest arrest, and was on parole for a 2014 conviction for aggravated use of a weapon.
Gwinette Oliver, Hardin's wife, sat silent in the courtroom during the hearing. Outside the courtroom, she wiped tears from her eyes as Driscoll read off the probable cause against Williams for reporters.
Harvey spokesman Sean Howard consoled the family, and said while Hardin was not a sworn police officer, Harvey police had "adopted" Hardin as one of their own and would provide an escort for the family to and from funeral services Saturday. The City Council is set to make Hardin's 5-year-old son, Tyrone Jr., an honorary Harvey Police officer at their meeting Monday. The department on Wednesday gave the family an 8-foot Christmas tree and has raised money to buy them presents, Howard said.
Kellogg last week announced a $2,000 reward for information leading to Williams' arrest and prosecution.
Harvey Deputy Police Chief Gregory Thomas said Chicago Heights Police figured out the general vicinity of where Williams was hiding out from a tip obtained during a traffic stop, and later spotted Williams as he headed to a grocery store. Plainclothes officers tailed Williams from the store and pulled him over, then caught him after he tried to run off.
Driscoll said Williams had a 9 mm pistol in his waistband when he was arrested, and ballistic evidence showed the weapon was the same one that fired bullets found at the murder scene.