Activist to announce $5K reward in shooting death of 16-year-old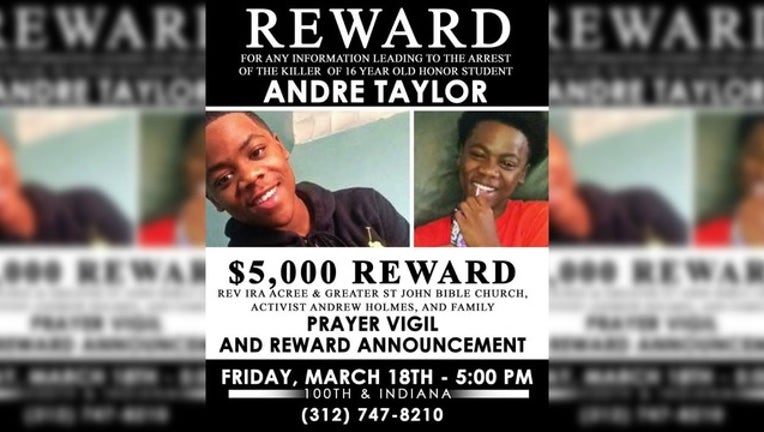 article
(Sun-Times Media Wire) - Activists and relatives of a 16-year-old boy who was shot to death Sunday night in the Far South Side Rosemoor neighborhood will offer a $5,000 reward for information about his death.
Officers responding to a call of shots fired about 7:50 p.m. in the 10000 block of South Indiana found Andre Taylor lying in the front yard of a home, according to Chicago Police and the Cook County medical examiner's office.
Taylor, who lived on the same block as the shooting, had suffered a gunshot wound to the head and was pronounced dead at the scene less than an hour later, authorities said.
Activist Andrew Holmes along with Taylor's family, Rev. Ira Acree and the Greater St. John Bible Church will announce the reward for information in Taylor's death at a prayer vigil at 5 p.m. Friday at 100th and Indiana.
"Andre did not deserve this. Somebody knows something, please speak up. In fact the killer himself should turn himself in. It made no sense how people who have nothing on the ball in their own lives, have the audacity to take the lives of innocent kids that have bright futures," Taylor's grandmother, Gloria Allen-Simpson, said in a statement.
Services will be held beginning at 10 a.m. Sunday at Rev. Meeks' House of Hope, 752 E. 114th St.