Advocate Health relaxing COVID-19 masking, visitation protocols
CHICAGO - Now that spring is here and COVID-19 infection rates remain relatively low in Illinois, Advocate Health Care is relaxing its visiting and masking protocols.
Beginning Monday, all Advocate locations — which includes Illinois Masonic Medical Center and Lutheran General Hospital — will no longer limit the number of patient visitors nor require face masks "under most circumstances," the health care system announced Friday.
The visiting changes don't apply to general pediatric and pediatric intensive care settings, which will continue to allow only two visitors at a time, the health care system said.
Masking will continue to be required for visitors of patients in "transmission-based isolation," including patients who are COVID-19 positive.
SUBSCRIBE TO FOX 32 ON YOUTUBE
"We realize and recognize how important it is for patients to have visitors and it certainly contributes to recovery in the hospital and then after they leave the hospital," Dr. Robert Citronberg, an Advocate infectious disease expert, told reporters Friday.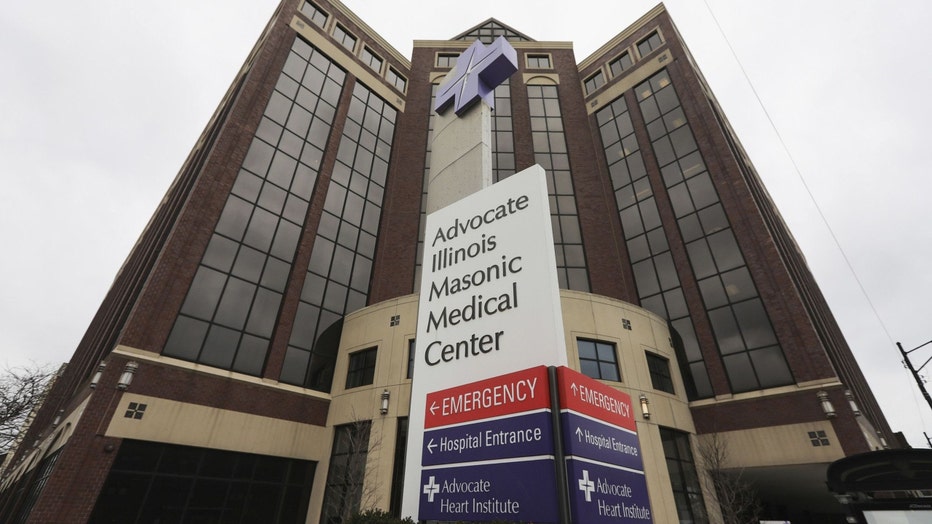 Advocate Illinois Masonic Medical Center in Chicago on March 25, 2022. (Jose M. Osorio/Chicago Tribune/Tribune News Service via Getty Images / Getty Images)
Citronberg described the masking policy change as a "really big step," noting that masks have been required since the start of the pandemic.
"Now, with declining rates of community transmission of COVID in all the counties in Illinois in which we serve patients, we are safely able to remove that masking requirement," he said. "This is in accordance with [Centers for Disease Control and Prevention] guidance and other state and federal regulations too."
People who have tested positive for COVID-19 or who have been exposed to someone who has tested positive for the virus still must wait 10 days before visiting a patient, the health care system said.
Northwestern Medicine and UChicago Medicine said Friday that their COVID-19 protocols remain unchanged. These hospital systems require masks for most visitors and although visitor restrictions vary, in most cases, no more than two visitors per patient are allowed at any one time.