WI residents 16+ now eligible for COVID vaccine, more sites available
MILWAUKEE - Starting Monday, April 5, all Wisconsin residents 16 years and older are now eligible for the COVID-19 vaccine. 
A lot of people have been waiting months for this day -- and as eligibility keeps expanding, so have the different places people could go to find a vaccine shot near them. On Monday, that included the Milwaukee Public Market. 
"You come here as a kid getting smoothies and stuff like that, and then to come up here and get vaccinated, it's kind of odd. I didn't think this would be the setting I'd be getting it in. But I'm excited nonetheless," said Ethan Schmidt, a 19-year-old college student.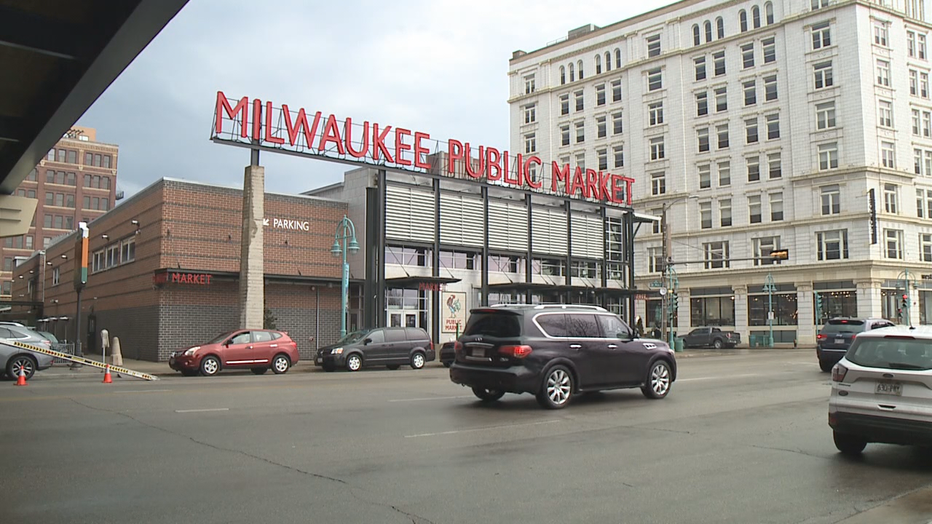 Schmidt was among the first in line at the unlikely vaccination clinic at the market on Monday. He was eager to roll up his sleeve after experiencing the coronavirus firsthand.
"I got COVID just after coming home from Thanksgiving break. So I did the whole isolation thing," Schmidt said.
From state and locally-run mass vaccination clinics to doctor's offices, retail pharmacies, and even employers -- the public market is one of a number of avenues now offering COVID-19 vaccine to the general public.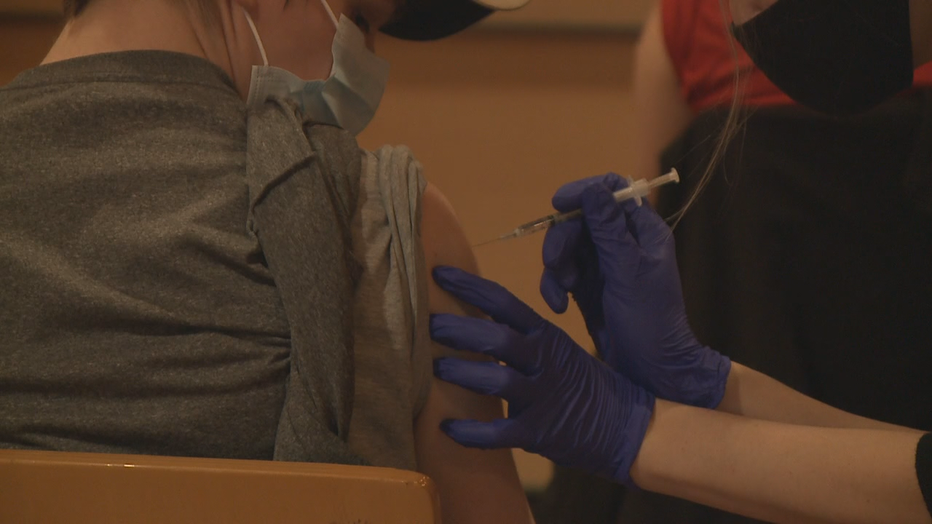 "Eligibility and availability are not necessarily the same thing," said Dr. Matt Anderson of UW Health.
But while demand still exceeds supply, health experts are urging Wisconsinites to also be patient and flexible.
"One of my bigger concerns is that people won't be able to identify a vaccine quickly and they'll give up," Anderson said.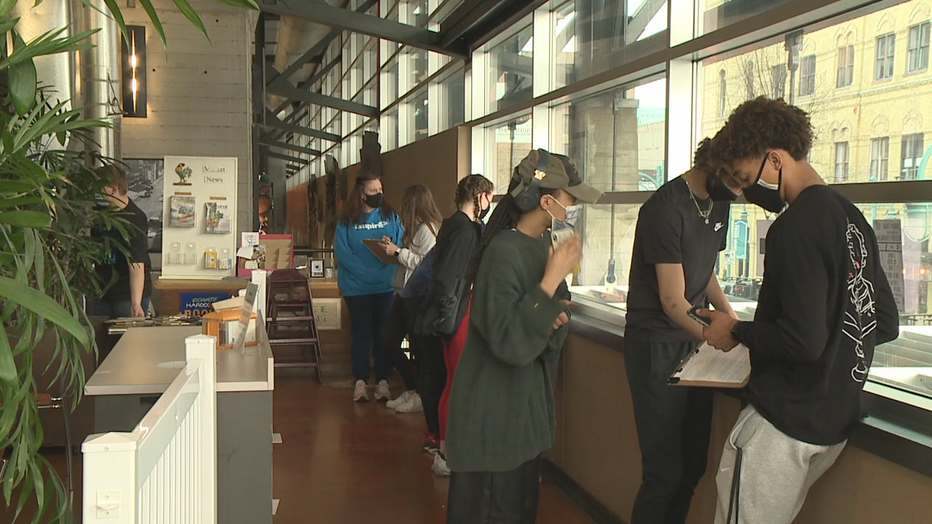 Also, newly-eligible this week -- children ages 16 and 17 years old. With a promising future in basketball, Menomonee Falls High School junior Seth Trimble said the risk of not being protected is not worth it. 
"You miss two weeks, that's like missing a tournament or two tournaments, you really don't want to do that," Trimble said.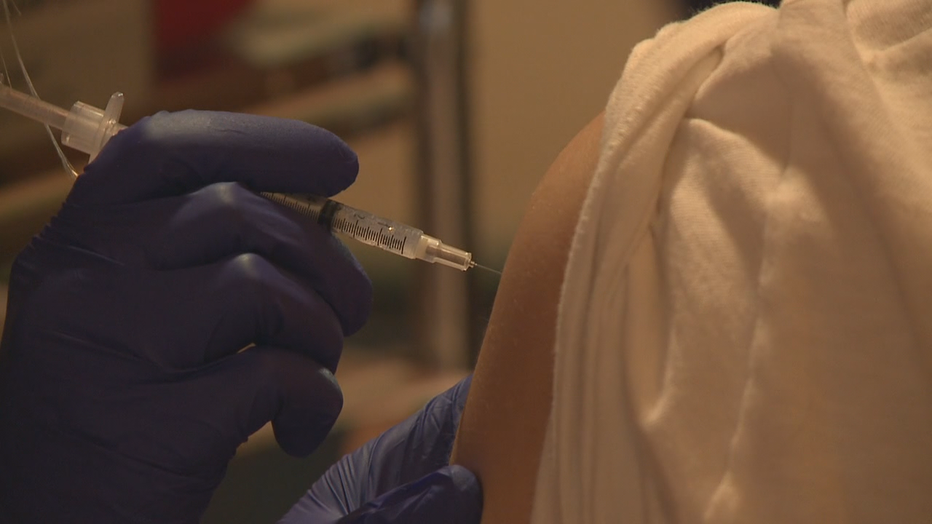 Trimble's mother is signing off on her son's shot at the public market -- so the family can continue watching him make shots on the court. 
"We want to get back to normal life ASAP," said Laurence Trimble.
Where to get the COVID-19 vaccine
There continue to be many options available for getting vaccinated, including through DHS, federal, and local community-based vaccination clinics, pharmacies, healthcare providers, local and tribal health departments, and employers. More information about each of these options is available on the COVID-19 where to get vaccinated page.
Currently, the Pfizer vaccine is the only COVID-19 vaccine authorized for individuals age 16 and 17.To find a local vaccine provider visit the COVID-19 vaccine provider map or visit https://vaccinefinder.org. Individuals can also call the toll-free vaccine hotline at 1-844-684-1064 with questions or help registering for a vaccination appointment. The hotline is also available in Hindi, Hmong, Somali, and Spanish.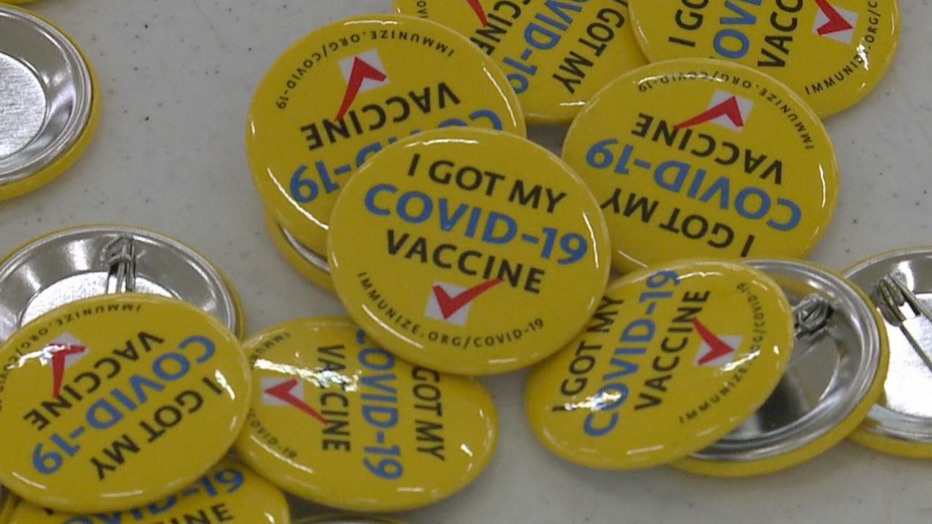 Certain vaccine providers are using the COVID-19 Vaccine Registry. Anyone can register for an appointment using the COVID-19 vaccine registry. After you register, you will be notified when you are able to schedule an appointment. Appointments are based on whether a vaccine provider in your area uses the registry for scheduling and has available vaccine, and your place on the waitlist. Other vaccine providers may use their own scheduling system.
HealthMKE.com has rolled out an upgraded website to help Milwaukee residents find an appointment. 
FREE DOWNLOAD: Get breaking news alerts in the FOX6 News app for iOS or Android.
States allowing earlier than expected vaccine eligibility
Wisconsin joins at least 37 other states expanding vaccine eligibility to the general public, either already or in the coming days and weeks. That list includes neighboring Minnesota, Iowa, Illinois and Michigan.
As of Tuesday afternoon, March 30, the following states have announced a date of when they will open up vaccine eligibility to the general public before May 1: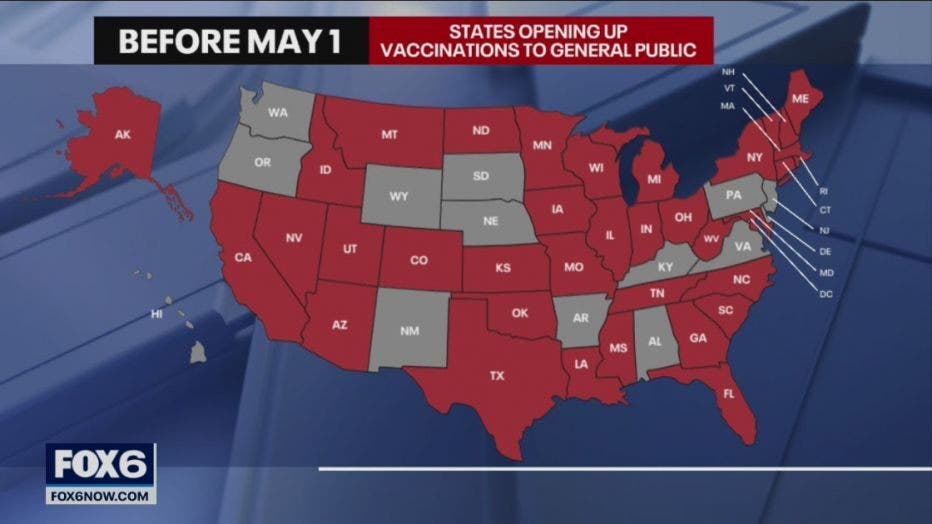 States with general public vaccine eligibility before May 1 (as of March 30)
Associated Press contributed to this report.