AP FACT CHECK: Spicer says case closed on Russia. It's not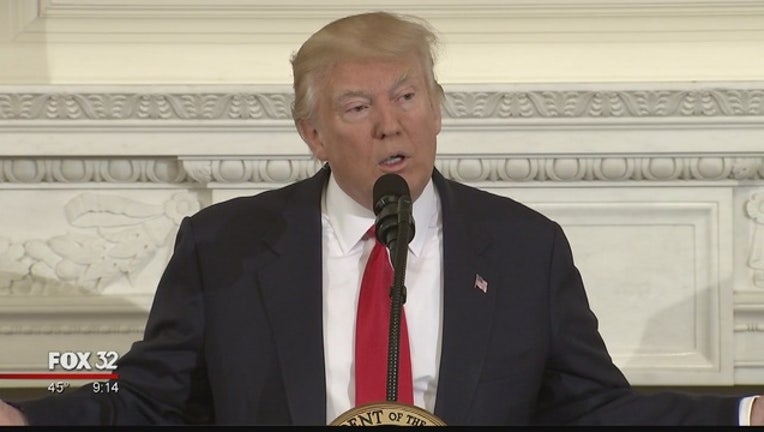 article
WASHINGTON (AP) - The question of collusion between Russian interests and Donald Trump's campaign is far from answered, despite repeated assertions by the president's spokesman that it's case closed.
Sean Spicer angrily dismissed inquiries about the matter Tuesday, declaring that "every single person who's been briefed on this, as I've said ad nauseam from this podium ... have been very clear that there is no connection between the president or the staff here and anyone doing anything with Russia."
That goes for "Republican, Democrat, Obama appointee" and career civil servants, he added. They "have all come to the same conclusion."
THE FACTS: The matter is being investigated by the FBI and two congressional committees, so no conclusions have been reached at all.
According to a report published at the end of the Obama administration by the outgoing director of intelligence, James Clapper, no coordination between the Trump campaign and Russia had been established. But investigations are continuing into that very question.
FBI Director James Comey said last week: "I have been authorized by the Department of Justice to confirm that the FBI, as part of our counterintelligence mission, is investigating the Russian government's efforts to interfere in the 2016 presidential election and that includes investigating the nature of any links between individuals associated with the Trump campaign and the Russian government and whether there was any coordination between the campaign and Russia's efforts."
He said that "as with any counterintelligence investigation, this will also include an assessment of whether any crimes were committed."
As for Clapper's report, his spokesman Shawn Turner said last week that the findings "could not account for intelligence or evidence that may have been gathered since the inauguration on January 20th."
Spicer's claim that even Democrats who have been briefed on the matter agree there was no collusion is at odds with statements from Democrats. Rep. Adam Schiff of California, top Democrat on the House Intelligence Committee and a recipient of classified briefings, has said "there is more than circumstantial evidence now" of a relationship between Russian interests and Trump associates.
Michael Flynn was fired as national security adviser when his pre-inauguration contacts with Russia's ambassador to the U.S. emerged. As for "staff here" being in the clear, as Spicer put it, they have neither been identified as targets of the investigations nor ruled out.
A close adviser to Trump, son-in-law Jared Kushner, has agreed to talk to lawmakers about his business dealings with Russians. Other Trump associates have volunteered to be interviewed by the House and Senate intelligence committees as well.
___
AP White House Correspondent Julie Pace contributed to this report.
___
Find all AP Fact Checks at http://apne.ws/2kbx8bd
EDITOR'S NOTE _ A look at the veracity of claims by political figures