Arkansas man gets 7 years for selling guns to felon in Chicago area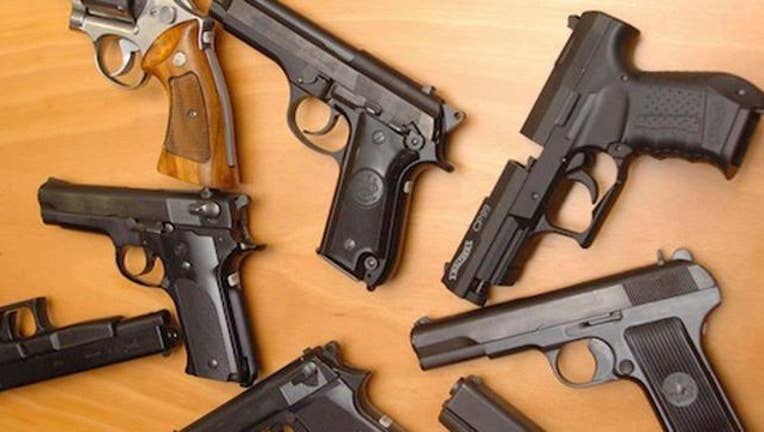 CHICAGO (Sun-Times Media Wire) - An Arkansas man was sentenced to more than seven years in prison for buying guns in his home state to sell illegally in Chicago and the southwest suburbs.
U.S. District Judge Ronald A. Guzman sentenced 28-year-old Klint Kelley of Malvern, Arkansas, to seven years and three months in federal prison on Wednesday, according to a statement from the U.S. Attorney's Office. Kelley pleaded guilty earlier this year to one federal count of unlawfully engaging in the business of dealing firearms and one count of selling firearms to a known felon.
In his plea agreement, Kelley admitted to selling five handguns and three semi-automatic rifles to a felon for $4,750 on April 3, 2017, at a home in southwest suburban Frankfort, prosecutors said. On July 3 that year, he sold the same felon four handguns and a semi-automatic rifle for $3,000 on the city's West Side.
Two months later, on Sept. 3, 2017, Kelley sold the felon five rifles, two handguns and a semi-automatic shotgun for $7,000 in a "commercial area" of Chicago Ridge, the U.S. Attorney's Office said. At least three of the 21 guns he sold were reported stolen, one of them during a burglary at the home of a police officer.
Kelley was being held at the Metropolitan Correctional Center in Chicago, according to the Federal Bureau of Prisons.