Army Reserves captain gives birth to conjoined twins, only 1 survives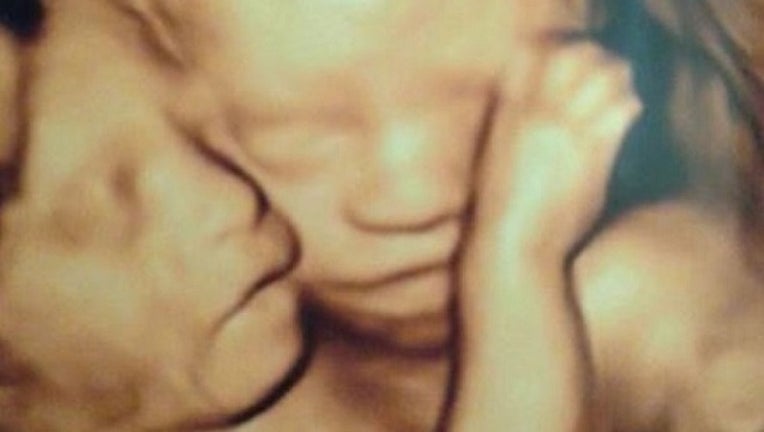 article
UPDATE: A Colorado hospital where a Minnesota woman gave birth to conjoined twins says one of the babies has died.
Amber McCullough delivered the twin girls, Hannah and Olivia, by cesarean section on Wednesday. Children's Hospital Colorado spokeswoman Elizabeth Whitehead says Olivia died after a 5-hour separation procedure.
Whitehead says Hannah is in critical but stable condition in a neonatal intensive care unit, and her mother is recovering.
The twins shared an abdomen, liver and intestinal tract. The girls had separate hearts and kidneys. Doctors performed the procedure 32 weeks into McCullough's pregnancy.
McCullough, a Hastings, Minnesota, native says in a statement that she believes in the power of prayer and the hospital's talented doctors.
She told KARE-TV in Minneapolis that Olivia was not expected to survive because of problems with her heart.
ORIGINAL STORY BELOW:
A Minnesota mother is due to give birth to conjoined twins Wednesday, but only one of her daughters will survive, USA Today reported.
Amber McCullough, 31, a U.S. Army Reserves captain and attorney serving victims of domestic violence from Hastings, Minn., is a divorced single mother to a 6-year-old boy, Tristan. She will deliver her twin girls via caesarean section at 32 weeks gestation, but knows that no matter what, one of them will not make it.
Her daughters, Hannah and Olivia, are joined at the chest, stomach and hips and share an abdomen, liver and intestinal tract. They have individual hearts and kidneys. After they're delivered, the girls will be intubated immediately, at which point McCullough said she will be able to see them, briefly, then doctors will start the eight- to 12-hour separation surgery.
"If I had my way, I'd keep them together if they both could live," McCullough told USA Today. "But it's not possible. I wish it were. If they stay together, they'll both pass."