Army veteran dad making 10-year-old son's final months memorable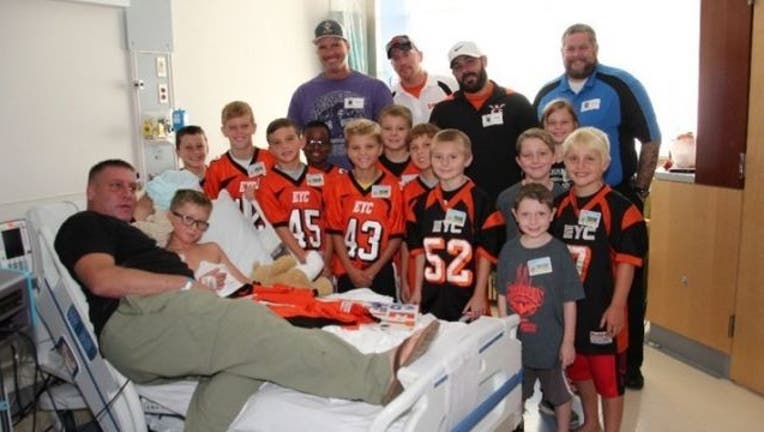 FOX NEWS - Seven months ago, 10-year-old Ayden Zeigler-Kohler was diagnosed with an aggressive brain tumor and given between eight and 12 months to live. His Pennsylvania-based family spent the first few months frantically searching for a clinical trial aimed at beating diffuse intrinsic pontine glioma (DIPG), but has since decided to focus on helping Ayden enjoy the time he has left.
DIPG brain tumors are highly aggressive and notoriously difficult to treat, and, due to their placement on the brain stem, affect breathing, blood pressure and heart rate.
"We're trying to cram a lifetime into a few months is what we're trying to do," Bill Kohler, Ayden's Army veteran father, told the Statesman Journal.
The family has enlisted the help of their local community to help Ayden create special memories, like honoring him at football and basketball games, and sending him on a Florida fishing trip. Kohler told the Statesman Journal that he even got to watch his son shoot his first buck this winter.
"It was a perfect shot," Kohler told the news outlet. "That was a proud dad moment right there."