Automatic voter registration goes to Rauner; he likes idea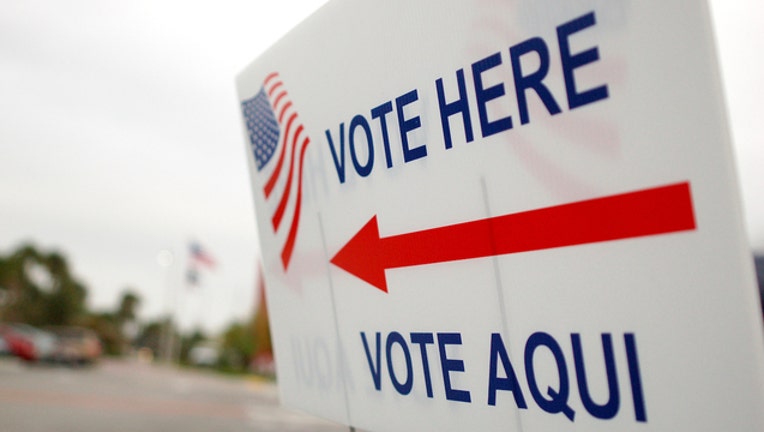 article
SPRINGFIELD, Ill. (AP) - Visitors to one of a handful of Illinois state agencies would be automatically registered to vote under legislation lawmakers sent to Gov. Bruce Rauner on Tuesday.
The House approved the idea 86-30 on the final day of the General Assembly's spring session, after days of tweaking to make it palatable to state officials who must carry it out. With the Republican governor's approval, the Prairie State would join just four other states that have or are planning automatic registration programs.
In Illinois, people who do business with one of five state agencies — the Department on Aging and the departments of Human Services, Healthcare and Family Services, Employment Security and the Secretary of State — would have information automatically filed with election authorities to allow them to enter voting booths.
Supporters predict expanding the franchise to 2 million people. Republicans fear a ploy to gin up Democrats to flood polling places. It would take effect in 2018.
"This is simply to make sure all citizens are registered to vote — and they can opt out," said the House sponsor, Rep. Robyn Gabel of Evanston.
At most agencies, visitors would be asked whether they want to register. They may refuse at that point. If they choose to register, they would be asked for documents sufficient to satisfy the State Board of Elections, which then would verify eligibility.
Because of the Secretary of State's existing machinery, those getting driver's licenses or other services at motor vehicle centers would have information automatically sent to the elections board. Later, those eligible would get a mailed form that would require a signature before voting.
Oregon automatically registers voters. California, West Virginia, and Vermont have approved similar plans. At least two dozen others are considering similar plans, according to the Brennan Center for Justice.
Critics complained it's too easy. Rep. David Harris, an Arlington Heights Republican, said a voter who doesn't get off the couch to register won't do the work necessary to be properly informed on Election day.
"It's important for the voter to have a little bit of initiative to do what they need to do and just be automatically signed up," Harris said.
Democratic Rep. Will Guzzardi of Chicago countered that voting is a "fundamental right" not subject to tests or taxes or other hurdles.
Elections board officials opposed earlier versions of the plan, fearing the board wouldn't receive sufficient information from agencies other than the Secretary of State and flinching at a one-year "lookback" which required the board to retroactively sift a year's worth of data from the agencies' constituents.
Rauner did not comment Tuesday on the plan. He told reporters two weeks ago he wanted to see the details, but added, "I am a big fan of simplifying the voter registration process and trying to get everyone who should be able to vote, to get them registered and vote."
___
The bill is SB250
Online: http://www.ilga.gov
___
Contact Political Writer John O'Connor at https://twitter.com/apoconnor . His work can be found at http://bigstory.ap.org/content/john-oconnor .