Biggest Illinois Lotto jackpot in almost 3 years up for grabs Thursday night
CHICAGO - The largest Lotto jackpot in nearly three years is up for grabs Thursday night, when Illinois Lottery players have the chance to scoop up more than $15 million.
The jackpot for Thursday night's drawing has reached a massive $15.65 million, making it the largest Lotto prize of 2023, and the fourth largest in nearly three years, when one player took home $16.5 million in June 2020, according to Illinois Lottery officials.
The jackpot has been growing since April, when two players each won $1 million prizes, officials said. On Apr. 2, a winning $1 million Lotto 2 ticket was sold online, and a winning $1 million Lotto 1 ticket was sold on Apr. 13 at a BP gas station in south suburban Oak Forest, lottery officials said.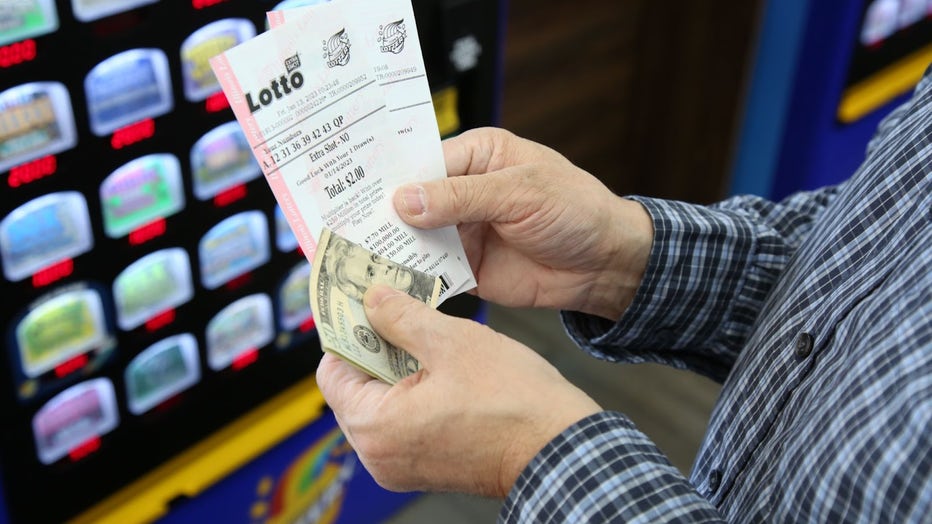 The odds of winning the jackpot are 1 in 15,890,700, but that has not stopped hopeful players from lining up to purchase their tickets.
The winning Lotto numbers will be drawn Thursday night at 9:22 p.m. Players have until 9:15 p.m. to purchase their tickets for a chance to win the life-changing $15.2 million jackpot.
SUBSCRIBE TO FOX 32 ON YOUTUBE
Lotto is an Illinois-only game that is played three times a week on Monday, Thursday, and Saturday.