Body found inside column outside California supermarket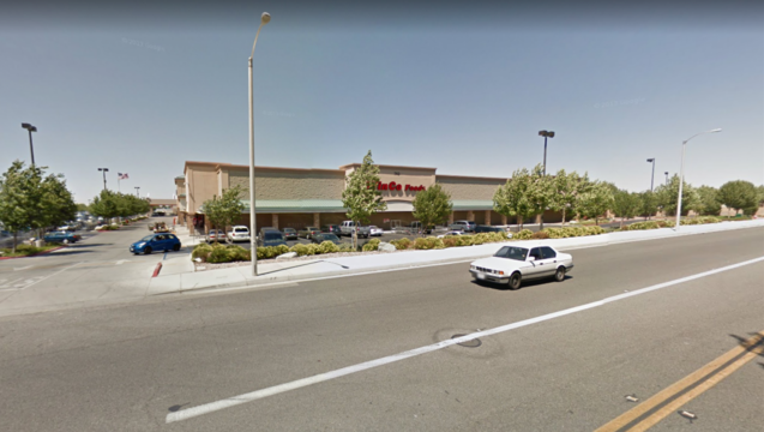 (FoxNews.com) - A body discovered in a column outside a California supermarket Saturday is possibly a man who led police on a chase and escaped their grips earlier this week, reports said.
Authorities made the grisly discovery after they were called to WinCo Foods in Lancaster Saturday around 2:40 p.m. The manager of the store reported smelling a strong odor from the column, Los Angeles Sheriff's Department Lf. John Corina told KABC.
The store manager initially believed it was a sewage leak and called a plumber, who broke off a piece of the column and discovered a leg and a shoe.
Police are working to recover body and identify the individual, but said they believe the remains belonged to a man who deputies were chasing last Monday. Corina told the news station deputies were attempting the arrest a man who they believe was driving a stolen vehicle.
The man got out of the car, ran into the supermarket and onto the building's roof.
"He got out of the car, ran in, ran up the steps...and somehow got on the roof, and last I heard he got away. They shut the whole thing down," witness Henry Oliver told KABC.
Police thought the man had escaped on Monday after they didn't see any signs of him on the roof.
"He may have gotten inside there and somehow gotten down the column, trying to hide from the deputies and then couldn't get out," Corina said.
It's unclear how the man died. A coroner will determine the exact cause of death.
"It's been over 100 degrees up here every day. I can't imagine being inside that column and just baking. It's a strange development, and if he died that way, it's a horrible way to die," Corina said.
More on FoxNews.com.