Brazilian beauty queen wrongly crowned in another pageant gaffe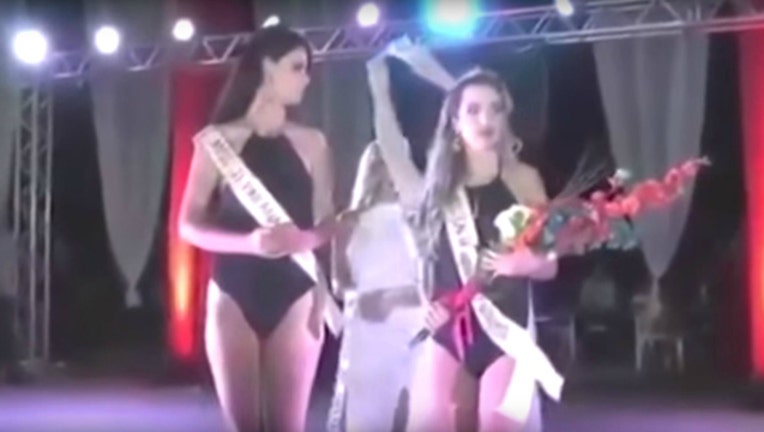 article
FOX NEWS - It appears Steve Harvey isn't the only one who has committed a major beauty pageant blunder.
Over the weekend, an embarrassing gaffe took place during the crowning ceremony at the Miss Rondonia Mundo contest in northwest Brazil, a beauty contest to determine who represents the region in the national event.
Finalists Leticia Cappatto and Karliany Barbosa held hands as they awaited the judges decision in front of a packed crowd in the city of Porto Velho.
After a dramatic pause, the crown was placed on Cappatto's head.
Seconds later, however, it was announced there had been a mistake and the winner was actually Barbosa.