Missing pregnant woman strangled to death by unborn child's father: police
CHICAGO - A Brighton Park man is facing charges for the death of a 40-year-old pregnant woman that was carrying his child and worked for him. 
Yaer Shen, 46, was arrested Tuesday at his home in the 2800 block of West 36th Street. 
Police say Shen was identified with cell phone and video evidence as the person responsible for the death of Bilian Fang. 
Fang was choked to death by Shen on Oct. 9, according to court documents. 
Court documents also reveal Shen knew Fang was approximately 37 weeks pregnant with his child at the time of her death.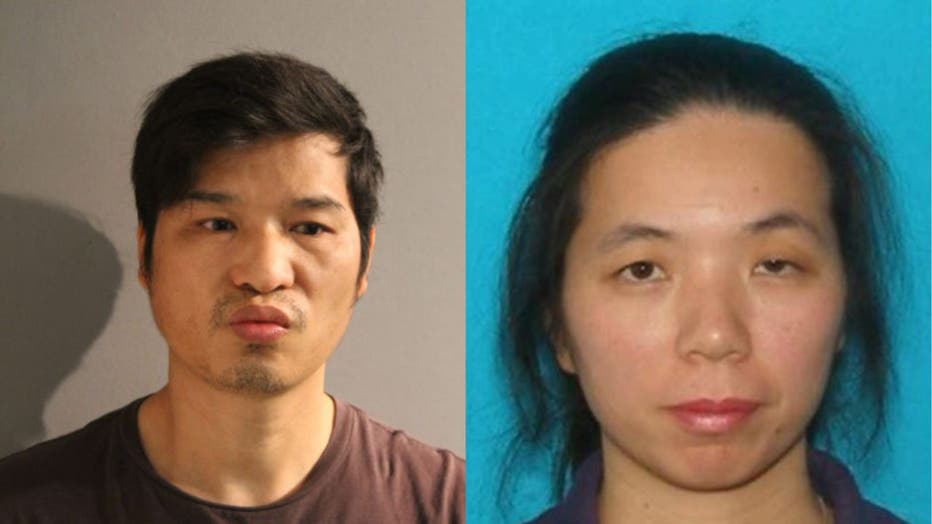 Yaer Shen and Bilian Fang | CPD
According to police, Fang was last seen Oct. 9 in the 3000 block of South Lock Street, and she was reported missing that week. 
Shen appeared in court Thursday. Prosecutors say Fang worked for him at his Lincolnwood restaurant, Rong Tian. The two allegedly drove to Shen's house after work the day she went missing. 
Shen's wife allegedly did not know about his relationship with Fang or the pregnancy. The defendant went inside his home, and while he was inside his wide told him there was a woman crying on their porch. 
Fang used the defendant's phone to call her 14-year-old daughter because Shen allegedly smashed her phone in a previous fight. 
After strangling the victim to death, Shen allegedly drove to the Stickney Water Reclamation Plant where he covered the victim's body with branches and threw her pink jacket with her personal belongings in a wooded area. 
A handwritten note signed by the defendant was also found with the victim's things. The note, written in Cantonese, appears to be an apology from the defendant. 
True Cell data shows Shen's whereabouts from the night the victim went missing.
SUBSCRIBE TO THE FOX 32 YOUTUBE CHANNEL
Fang's daughter reported her mother missing on Oct. 10 and told police she was with Shen. 
Shen is also being charged with concealing Fang's death. The judge ordered the defendant be held with no bail.