'Brutal attack': 2 men allegedly killed 45-year-old dad during confrontation at Lake Michigan beach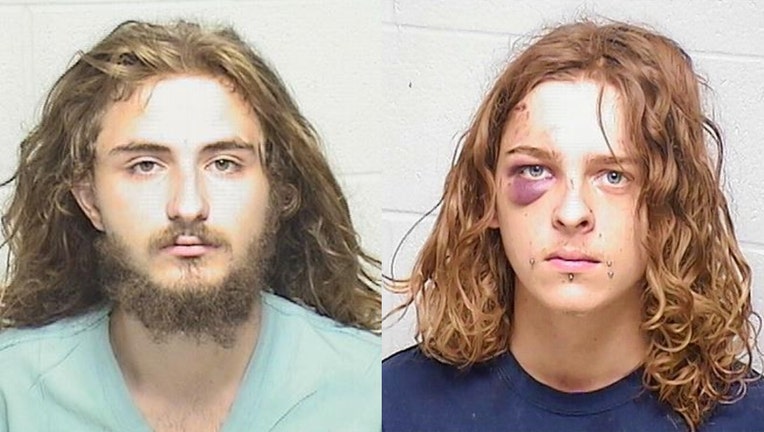 article
LAKE COUNTY, Ill. - Two men were charged Thursday with killing a 45-year-old father during a confrontation on Lake Michigan's shoreline last September. 
Jacob Firestone, 19, and Nicholas Caban, 20, have each been charged with one count of second-degree murder.
On Sept. 17, 2022, Highland Park police responded to the Fort Sheridan Forest Preserve for an unconscious person on Lake Michigan's shoreline.
Upon arrival, police located a deceased person, later identified as 45-year-old Matthew Ascaridis.
It was determined by investigators that Ascaridis had a violent confrontation with the suspects, Firestone and Caban, which resulted in his death on a beach near his home. 
SUBSCRIBE TO FOX 32 ON YOUTUBE
During the investigation, officers located a semiautomatic weapon in Caban's bedroom that belonged to him, and he was charged with unlawful possession of a firearm on September 18.
Firestone was initially charged with two counts of obstructing justice after investigators discovered that he attempted to conceal evidence after the fatal incident had occurred.  
"I want to thank all our law enforcement partners for their joint efforts in this case. The Lake County Major Crimes Task Force and Forest Preserve Police Department conducted an excellent investigation. We greatly appreciate the assistance of Deerfield Police and the Kane County Sheriff's Department in apprehending the offenders only hours after our office filed the charges. Significantly, Coroner Jennifer Banek's team has played a crucial role in analyzing the crime scene. We have kept the family apprised at all times regarding the course of the investigation, and we will continue to support them after this brutal attack took their husband, brother, father, son, and friend," said State's Attorney Eric Rinehart. 
Both suspects are expected in bond court Friday.