Calif. couple charged with molesting at least 10 children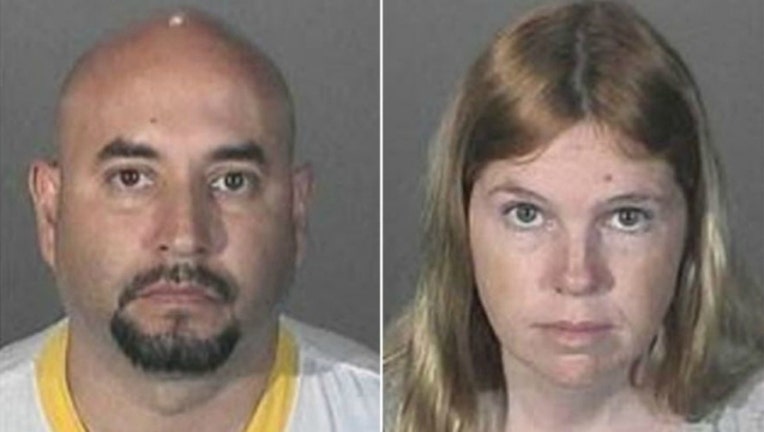 article
A Santa Clarita couple has been charged with molesting at least ten children, both boys and girls aged 3 to 17, and police fear there may be many more. After an extensive investigation by the Sheriff's Department Special Victims Bureau, the suspects, Francisco Avendaño, 42, and his girlfriend, Jacqueline Wadsworth, 32, were arrested March 31 at their home in Santa Clarita, about 34 miles northwest of Los Angeles.
The Los Angeles County District Attorney's Office charged the couple with 12 counts of "lewd acts with a child." Both Avendaño and Wadsworth currently are in custody, with bail set at $2,020,000 and $220,000 respectively. They will appear in a San Fernando court, represented by their public defenders, on Friday.
"Based on information developed over the course of this investigation, detectives believe that there are other children that may have potentially been sexually assaulted by these suspects during the past 10 years," said Sgt. Brian Hudson of the Los Angeles County Sheriff's Department Special Victims Bureau. "The suspects had access to the children because they were kids in the neighborhood and children of friends. We are concerned there may be additional children who have been abused that we are not aware of yet."
Detectives launched an investigation in March 2016 after the mother of a 12-year-old boy reported he'd been molested by the couple the previous December. The boy told police there were other children with him in the home at the time. The couple allegedly got private access to the children by playing games with them, including "7 Minutes In Heaven," Hudson said. In that game, two people go into a private area, such as a room or closet, to do whatever they want to each other for 7 minutes. In this case, police said the suspects allegedly took the children separately into another room and that's where the abuse took place.