Cashier fights back when armed teen tries to rob store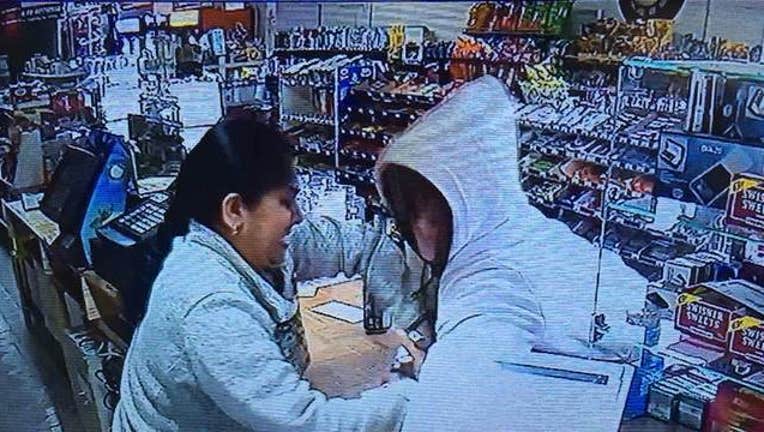 article
Surveillance video out of Georgia shows a convenience store clerk fighting off an armed robber.
The man goes to the counter to make a purchase, and when she opens the register, he pulls a gun.
Then, they struggle and she hits him with the cash register drawer. He eventually runs away before she grabbed a hammer and was ready for more.
The suspect was captured a short time later.