Cat travels 230 miles trapped in car engine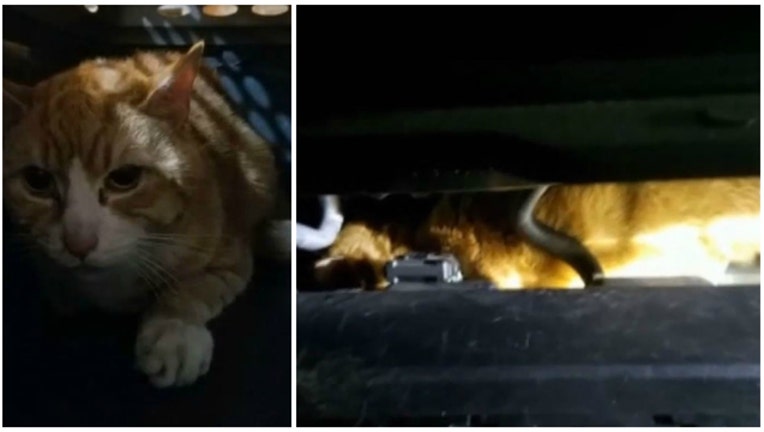 article
QUEENSBURY, N.Y. (FOX 32 News) - A 10-year-old cat from Brooklyn took the trip of a lifetime - a 230 mile journey in a car engine.

Gumbo started off his trip in Brooklyn on Jan. 14, where his owner had taken him to get neutered. Before he knew it, Gumbo had escaped.

Then nine days later, the animal control office in Warren County, New York, got a call from the security staff at a local hotel. A family that had just arrived from Brooklyn noticed a strange meowing noise coming from their car.

The SPCA found the cat trapped inside the engine.  It took Chief Humane Officer Jim Fitzgerald 20 minutes to wiggle him free. Gumbo was lethargic, dehydrated and hungry, but alive.

Through Facebook, owner Raven Huang was reunited with Gumbo.