Challenges to Trump order play out in fed court in Chicago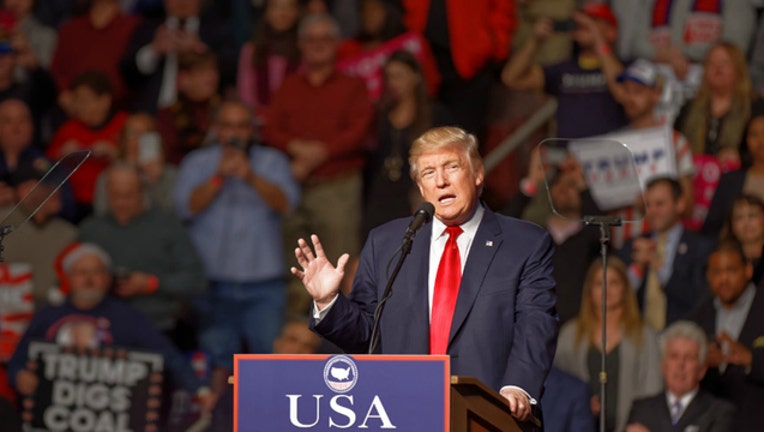 article
CHICAGO (SUN TIMES MEDIA WIRE) - The controversy over President Donald Trump's immigration order flared up in Chicago's federal court Wednesday, where lawyers for two men blocked from returning to the United States said they were working out deals with the U.S. government.
Lawyers began filing petitions Saturday in Chicago over Trump's executive order, while people were descending on O'Hare Airport to protest Trump's restrictions on people traveling from seven Muslim majority nations, the Chicago Sun-Times is reporting. Two of those cases have already been dismissed.
But two lawsuits landed in federal court earlier this week — one on behalf of a citizen of Iran identified only as "John Doe," and the other on behalf of Amer Al Homssi, a resident in internal medicine at the University of Illinois Chicago/Advocate Christ Hospital in Oak Lawn. Doe is a lawful permanent resident of the United States. Al Homssi holds legal residency in the United Arab Emirates and had a valid J-1 visa, which was cancelled when he tried to return to the United States.
Lawyers for both men appeared in separate courtrooms filled with supporters Wednesday. Doe lawyer Taher Kameli told U.S. District Judge Samuel Der-Yeghiayan he would withdraw a motion for a temporary restraining order after discussions with an attorney for the government. Al Homssi lawyers Thomas Anthony Durkin and Robin Waters later told U.S. District Judge Elaine Bucklo they had reached an "agreement in principle" that would allow Al Homssi to return to the United States Thursday morning.