Chicago alderwoman blasts Lightfoot: 'I'm tired of letting the inmates run the asylum'
CHICAGO - Once one of Lori Lightfoot's closest political allies, Chicago City Council Ald. Sue Sadlowski Garza (10th Ward) now says the mayor doesn't deserve a second term.
"I'm tired of not getting phone calls returned," Sadlowski Garza said. "I'm tired of letting the inmates run the asylum."
Garza's description of dysfunction in the mayor's office echoes other former Lightfoot allies and insiders.
The mayor has previously dismissed complaints about her allegedly abrasive management style. She's responded to such critics by suggesting they target her only because she is Black and a lesbian.
Garza explained in some details when podcaster Ben Joravsky asked why she can't support a second term for Lightfoot:
"No! … Absolutely not. I have never met anybody who has managed to piss off every single person they come in contact with: police, fire, teachers, aldermen, businesses, manufacturing," Sadlowski Garza said.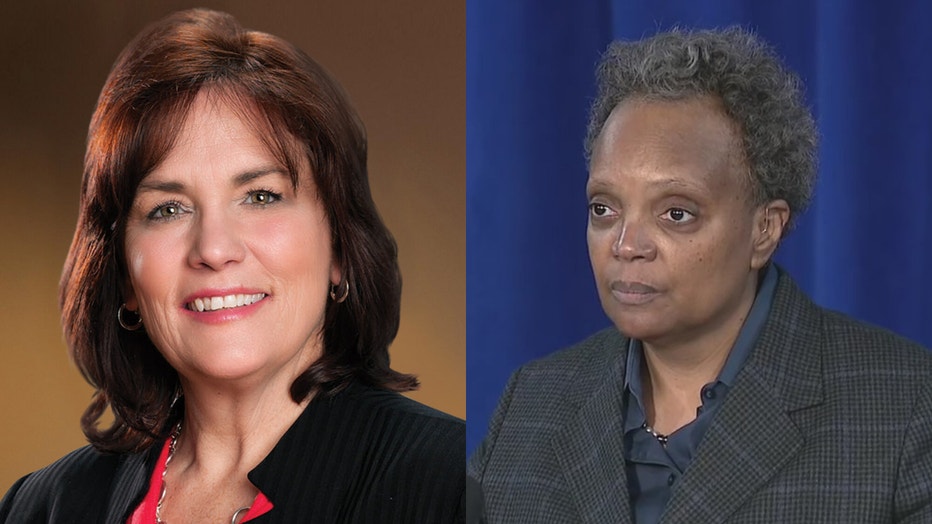 Ald. Sue Sadlowski Garza and Mayor Lori Lightfoot
It's been Lightfoot's misfortune to be mayor during the worst pandemic in a century. Polling last October by Ogden & Fry found only 26% of Chicago voters saying "yes" when asked if Lightfoot deserved a second term; 46% said "no;" 28% were unsure.
The mayor has recently traveled coast to coast to raise money for her political warchest. She's indicated publicly and privately that she will run for re-election.
Garza's comments about the mayor's dysfunctional management style came after Lightfoot rejected an operating permit for a metal recycling plant in Garza's far Southeast Side ward. Garza said environmental experts said it would run safely, but environmental justice activists demanded Lightfoot cancel it.
"I've already lost four projects that have left and gone to Indiana because of all these rules and regulations and crazy policy things that have been put out there," Garza said.
DOWNLOAD THE FOX 32 CHICAGO APP FOR BREAKING NEWS ALERTS
Without addressing any of Garza's specific complaints, the mayor wrote, "Alderman Garza is someone I have collaborated with on meaningful legislation for working families. ..... There is more to do together. Alderman Garza and I will talk and work through this."
Garza's description of Lightfoot's administration as a "dog and pony show" recalled a more diplomatic critique from former Inspector General Joe Ferguson. After Lightfoot dismissed him, Ferguson told Flannery Fired Up on Oct. 22, 2021, "She has good and hard-working people around her. And I've been asked this before. I'm not sure it's the right bundle of competencies."