Chicago man charged with carjacking woman at gunpoint on Stevenson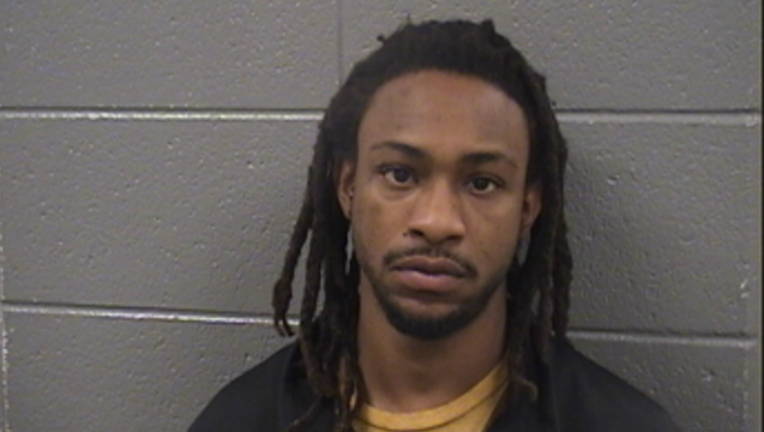 CHICAGO (SUN TIMES MEDIA WIRE) - A man who carjacked a woman's vehicle on the Stevenson Expressway after a hit-and-run crash involving a state trooper last month has been arrested and charged, according to Illinois State Police.
Chicago resident Cassidy D. Pettis, 26, is charged with aggravated vehicular hijacking for the August 25 incident, according to ISP.
About 4:15 p.m. that day, a trooper saw a red Volkswagen driving on the shoulder of I-55 and exit at Damen in the McKinley Park neighborhood on the South Side, according to ISP.
But the driver of the vehicle, later identified as Pettis, "made an abrupt turn, changing his direction of travel and struck the trooper's squad car," ISP said in a statement.
The Volkswagen then got back on the Stevenson going northbound, and as it approached the ramp to the Dan Ryan, "forced another vehicle to stop," ISP said.
"Pettis exited his vehicle and displayed a handgun at the female driver of the vehicle. He then used the gun to break a window of the car. The female victim exited her car and Pettis fled the scene in her vehicle."
After a three-week investigation, Pettis was identified as a suspect, and an arrest warrant was issued by a Cook County judge.
On September 13, 2017, ISP Investigators presented their findings to the Cook County state's attorney's office and an arrest warrant for Pettis was issued on Wednesday.
On Thursday, Pettis was arrested by state police and is being held without bond in the Cook County Jail on the Class X felony charge. Additional charges could be filed, ISP said.
He was scheduled to appear in court Monday afternoon.
State Police Director Leo Schmitz said in the statement his agency "arrested a violent offender who committed a gun crime on our expressways.  The ISP will continue to pursue violent offenders who seek to do our citizen's harm. If you commit a gun crime on the expressways of Illinois, you will be arrested and brought to justice."