Chicago man denied bond after stealing $37K in phones, iPads and Apple Watches from Verizon: prosecutors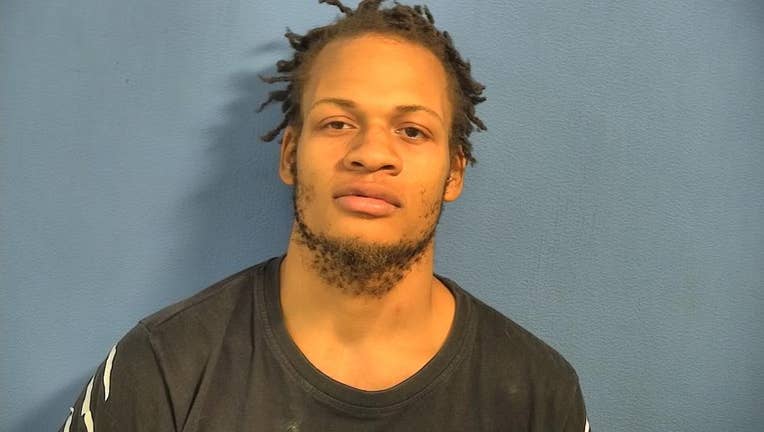 article
ADDISON, Ill. - A Chicago man was denied bond after he allegedly robbed an Addison Verizon Wireless Store at gunpoint Thursday. 
Diamonte Walls, 25, was arrested after the robbery and a brief pursuit.
Around 12:43 p.m., Addison police responded to the Verizon store located at 1400 W. Lake Street when the panic alarm was activated. 
Prosecutors say Walls, who was wearing a black hoodie and a black mask, entered the store with a gun and ordered all the customers onto the floor.
He then ordered three employees to the back storage room where he gave them garbage bags and told them to fill up the bags with electronics. 
Walls fled the store out the front door, followed by his accomplice, who was pretending to be a customer laying on the floor, prosecutors say.
Both men fled the scene in separate cars, Walls in a white Infiniti driven by another unidentified individual, and his accomplice in a gray Toyota. 
A short time later, officers saw the Infiniti on I-290 near St. Charles Road. Officers set out spike strips flattening the front passenger side tire of the Infiniti. 
The offenders continued to drive onto I-294 southbound, exiting at Ogden Avenue and stopping at Elm Street and Fuller Road, just feet away from an elementary school. 
Prosecutors say Walls and the other individual got out of the car and ran. Police followed Walls to a backyard a block away. Investigators found a black garbage bag with 30 iPhones, two Galaxy phones, four iPads and an Apple Watch, worth about $37,000.
Authorities also found a loaded Taurus G2C 9mm handgun with one bullet in the chamber in the front yard of the neighboring residence. The Taurus was missing its magazine, which was located in the Verizon parking lot.
Officials are still searching for Walls' accomplices. 
Walls was charged with armed robbery and unlawful use of a weapon. His arraignment was scheduled for Oct. 19.