Chicago man gets 20 years for fatally stabbing friend over pot plant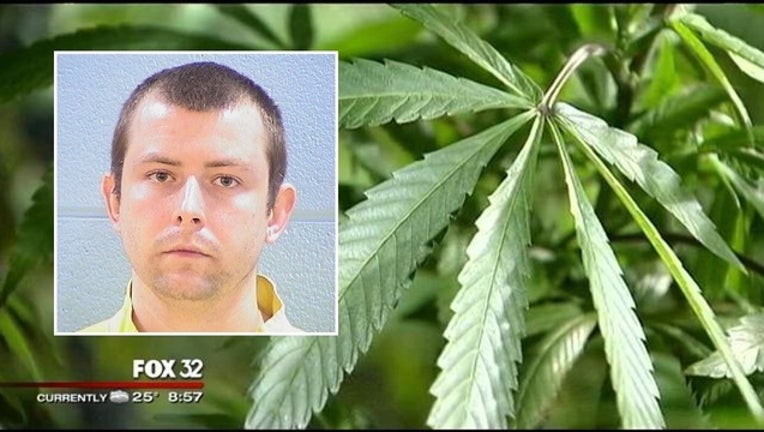 article
CHICAGO (Sun-Times Media Wire) - A North Center neighborhood man was sentenced to 20 years in prison last week for stabbing his friend to death in 2013 after an argument over a marijuana plant.
Christopher Shoji, 28, pleaded guilty to second-degree murder Thursday before Judge Joseph Claps, according to Cook County court records.
Shoji stabbed 24-year-old Solomon Morales to death on the morning of Oct. 8, 2013, authorities said at the time.
Shoji, Morales and a female friend were drinking in the woman's apartment in the 2000 block of West Warner when Morales and Shoji started fighting about a marijuana plant Shoji was growing, prosecutors said.
The woman separated them and told them to leave, but Shoji followed Morales outside and stabbed him repeatedly, prosecutors said.
Shoji told the woman he was scared Morales would "snitch" about his plant.
After Shoji stabbed Morales, he ran to his mother's house, pulled the marijuana plant out of the ground, ran back to the friend's apartment and hid with the plant in her closet, where police found him, prosecutors said. He had left the knife in his mother's backyard.
Morales, of the 4200 block of North Damen, died at Illinois Masonic Medical Center, where his family took him after he was able to walk home, leaving a trail of blood, prosecutors said. He knocked on the door and collapsed.
Claps sentenced Shoji to 20 years in prison Thursday, according to court records. He was booked into the Stateville Correctional Center to begin serving his sentence Friday.
Shoji will receive credit for 969 days served in the Cook County Jail, and was also ordered to serve two years of supervised release.