Chicago mayor says he's interested in third term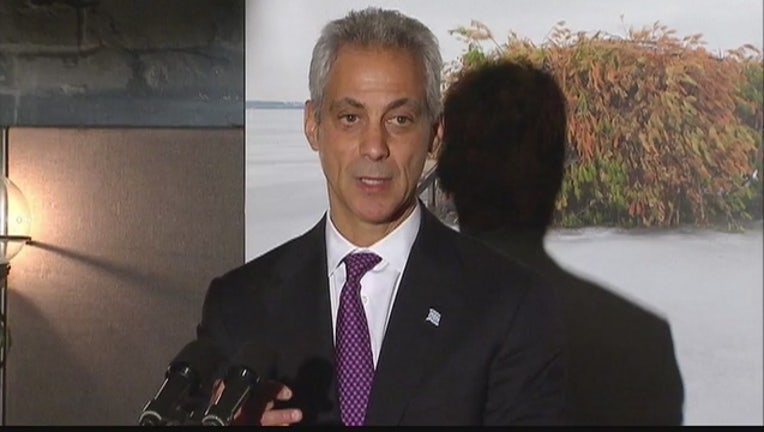 article
CHICAGO (AP) — Chicago Mayor Rahm Emanuel says he's interested in seeking a third term.
When the former White House chief of staff was asked Wednesday by reporters if he's interested in re-election. He simply answered, "yeah."
Emanuel spoke to reporters after the City Council approved a $7.8 billion budget and a property tax increase.
He won a second term over Cook County Commissioner Jesus Garcia earlier this year in Chicago's first runoff election.
Emanuel won his first term in 2011.