Chicago Police Department launches Spanish Twitter account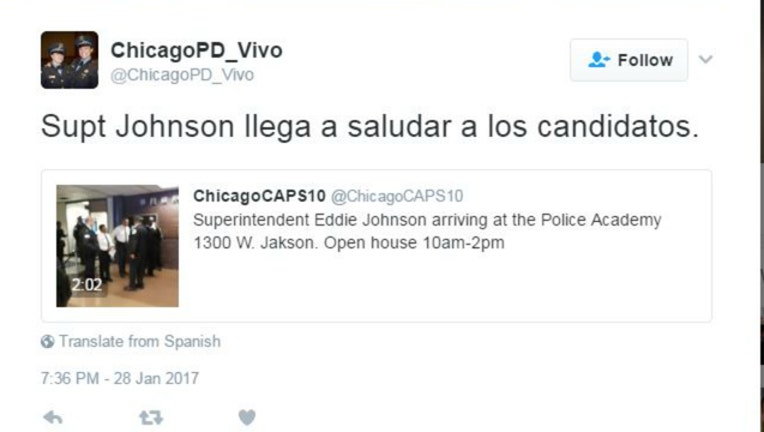 CHICAGO (AP) -- The Chicago Police Department has launched a Spanish language Twitter account to "bridge the gap" with the city's Latino community.
 
 The department announced the new social media outreach Friday. The Twitter handle of the Spanish language account is @ChicagoPD--Vivo.
 
The announcement says the account is part of a continuing effort "to ensure that our police department reflects the diverse city." It says: "We are very excited to have taken on this venture and bridge the gap even further with our Latino community."
 
Among the first tweets in Spanish is one aimed at recruiting applicants for police jobs. It mirrors an English-language post on the main Chicago Police Department account and lists the job's benefits, which include health insurance, tuition reimbursement and a retirement plan.