Chicago police officer charged with sexually abusing minor, bail set at $10K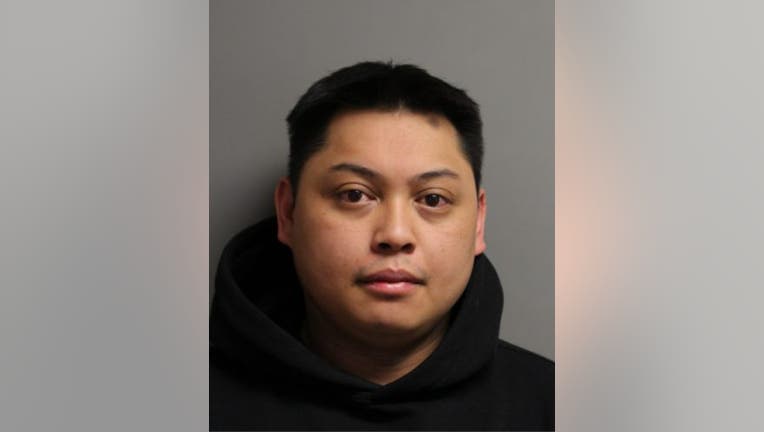 article
CHICAGO - Charges were filed against a Chicago police officer after he allegedly sexually abused a 17-year-old boy last week. 
Police say Chicago Police Officer David Deleon was accused of criminal sexual abuse against a minor on March 25 in Norridge. 
Deleon was relieved of powers, effective March 29 and his bail was set at $10,000 Friday. 
The abuse allegedly took place just before 1 p.m. in the parking garage of Target at the Harlem Irving Plaza located at 4104 N. Harlem Avenue. 
Deleon and the victim were friends, according to prosecutors. They met through the victim's brother.
Prosecutors say Deleon planned to meet the victim to help put oil in the victim's car. 
Deleon and the victim were in the defendant's car when he allegedly touched and "rubbed" the victim and said, "Come on, let me, let me," before trying to climb on top of him. 
The victim was able to escape the car. He suffered scraping a bruising from the incident, prosecutors say. 
The report was made to Norridge police around 10 a.m. on Monday. Deleon was interviewed by detectives on Wednesday and arrested. 
SUBSCRIBE TO FOX 32 ON YOUTUBE
He was charged with criminal sexual abuse and aggravated battery in a public way. 
His next court appearance is scheduled for April 28.
If you are the victim of sexual assault or know someone, who is you can contact the National Sexual Assault Hotline at 1-800-656-HOPE for resources and assistance.