Chicago police release names of adults charged in weekend downtown chaos
CHICAGO - In the wake of a chaotic weekend in downtown Chicago, police are promising to crackdown on violent behavior heading into the summer months.
On Saturday, a large group of young people crowded downtown streets. Some of them jumped on cars – smashing windows – and two teens were wounded by gunfire in the crowds.
Chicago police said nine adults and six juveniles were arrested. Most were charged with reckless conduct. A 16-year-old boy was charged with unlawful use of a weapon, and two people were charged with possession of a stolen vehicle.
None of the arrests were made in connection with the shooting of the teens.
On Monday night, CPD released the names of the adults charged in the weekend chaos.
Vincent Griffin, 19 (Mugshot released because he was charged with a felony – possession of a stolen vehicle)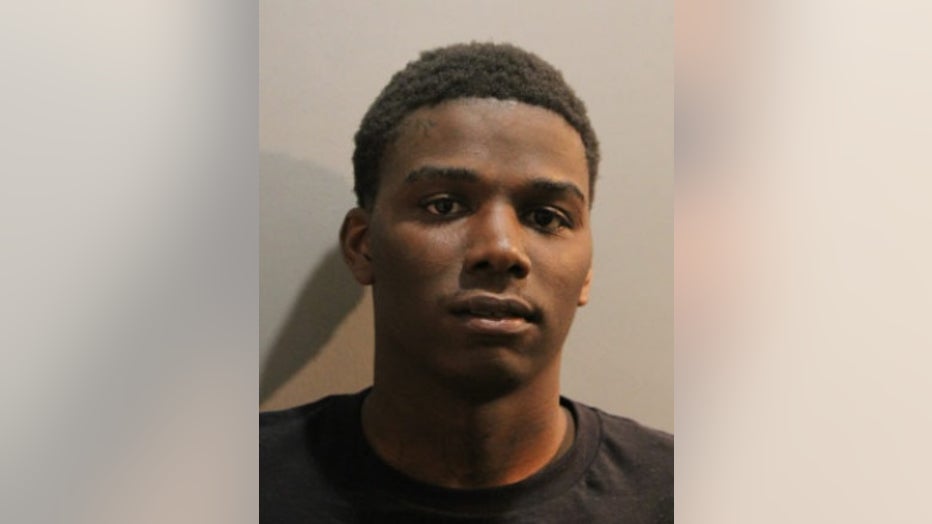 Vincent Griffin | Chicago Police Department
Jontavious Phillips, 18
Contrell Lopez, 19
Marvin Benites, 28
David Washington, 18
Deveon Williams, 19
Blake Bradford, 18
Carmichael Upshaw, 19
Payton Brown, 18
Chicago police released a statement, saying in part: "The reckless, disruptive and violent behavior that was seen downtown this past weekend will not be tolerated...we actively and continuously review open source social media and additional resources will be available to protect those who are visiting, living, or working in the areas of large gatherings...we strongly encourage parents to accompany their teens or have them remain under the supervision of a responsible adult."
Ald. Chris Taliaferro, who chairs the City Council's Public Safety Committee, reacted to the weekend mayhem and what he thinks should be done moving forward.
"I think it's important for us as a City Council to sit down and discuss how our officers will be deployed this summer, but more important, how can we as a city engage our young men and women," said Taliaferro.
NEW VIDEOS, PHOTOS SHOW WEEKEND CHAOS ON CHICAGO'S DOWNTOWN STREETS
Some community activists are calling for the parents of offending teens to be fined.
"There needs to be fines," said Raul Montes, who also called on the Guardian Angels to intervene. "People are getting fined for red light tickets, speed cameras, why not fine the parents and hold them accountable?"
Chicago police said the department will start doing bag checks at beach entry points, and is reminding Chicagoans that the curfew for minors at Millennium Park will be in place heading into the warmer months.
CPD says anyone engaged in criminal activity will be arrested.
Mayor Lori Lightfoot called the weekend behavior "reckless, disrespectful and unlawful." But she said that many were there to have a good time and enjoy the unseasonably warm weather.
"As I have said before, we as a city cannot and will not allow any of our public spaces to become a platform for criminal conduct," Lightfoot said in a statement. "Most importantly, parents and guardians must know where their children are and be responsible for their actions. Instilling the important values of respect for people and property must begin at home."
She said she has been in communication with CPD leadership and they have assured her "that they will make the necessary adjustments to address these teen trends issues as we move into the summer months."
In a statement, Mayor-elect Brandon Johnson said that though he does not condone the "destructive activity" that took place downtown, it was not constructive to demonize youth who he said have been starved of opportunities in their own communities.