Mom of teen kneeled on by off-duty Chicago police sergeant goes off on 'not guilty' verdict
PARK RIDGE, Ill. - A Chicago police sergeant was cleared of wrongdoing on Friday after video captured him kneeling on the back of a teen outside a Starbucks in northwest suburban Park Ridge last summer.
Cook County Judge Paul Pavlus found Michael Vitellaro not guilty of official misconduct and aggravated battery – both felony counts.
Vitellaro was relieved of his police powers last August after the video went viral and sparked community outrage.
The off-duty sergeant claims that on July 1, 2022 he thought the 14-year-old boy was stealing his son's bicycle, but officials said there is video proof showing the boy never tried to steal a bike.
"The charges of official misconduct and aggravated battery were barely touched upon by this judge," said Tony Romanucci, attorney, Romanucci & Blandin.
"What we heard today was a character assassination of a straight A, Honor Roll student who is enrolled in athletics at his school. This was repeatedly a condemnation of the minor's conduct on that day, rather than the conduct of Vitellaro," said Javier Rodriguez, attorney, Romanucci & Blandin.
SUBSCRIBE TO FOX 32 ON YOUTUBE
The teen's attorneys called the judge's decision 'appalling.'
Vitellaro's lawyer also spoke at the Skokie Courthouse on Friday following the ruling.
"If you were there in the courtroom every day watching every witness and understanding the law that applies in this case, you would not be surprised by this verdict," said James McKay, Vitellaro's attorney.
"Memory, manner while testifying… there's so many factors a judge or jury can consider when they're trying to decide the believability of a witness and those were some of the factors that the judge suggested when he was giving his ruling and calling into question the credibility of the state's witnesses," McKay added.
Assistant State's Attorney Mary McDonnell said Vitellaro was informed around 5:15 p.m. on July 1 that his 13-year-old son's bicycle had been stolen from the Park Ridge Public Library and had been spotted near the Starbucks at 100 S. Northwest Highway.
When Vitellaro arrived, he waited around hoping to catch the person who stole the bike, McDonnell said. The teen was sitting on his own bike nearby with a group of his friends.
When the boy touched the bike belonging to Vitellaro's son, Vitellaro approached him, grabbed his forearm and pushed him to the ground, McDonnell said. Vitellaro then put the boy in an "arm bar" and placed a knee on his back.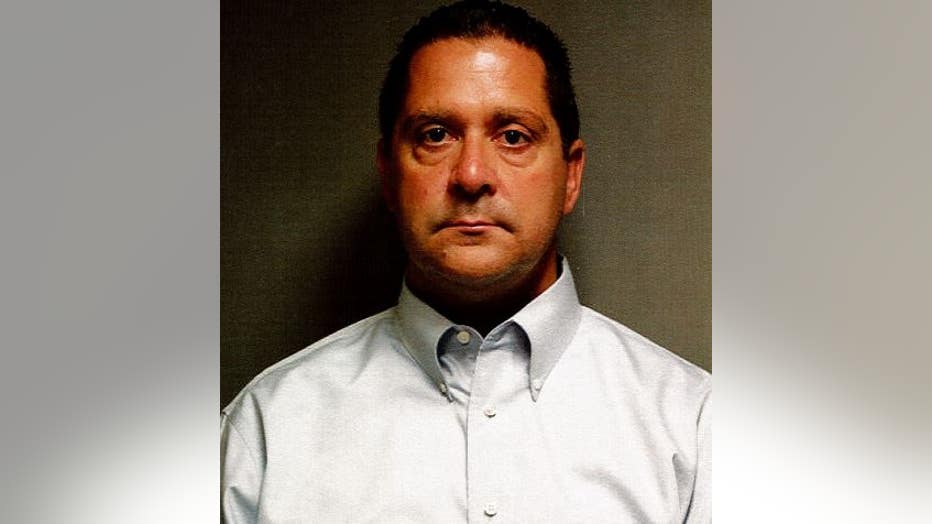 The video shared by the boy's family shows the boy's friends surrounding Vitellaro and yelling at him to get off.
"He's taking my son's bike," Vitellaro is heard saying.
The friends yell back, "No, he's not," as they help pull the boy from the ground.
McDonnell noted that the boy asked Vitellaro repeatedly to let him go. During that time, Vitellaro called 911 and told the dispatcher he was a cop, McDonnell said.
When a bystander asked Vitellaro why he was on top of the boy, he continued to insist the teen had stolen his son's bike, McDonnell said. After allowing the boy to stand up, Vitellaro followed him as he walked away crying and pleaded with the sergeant to "get away from him."
When officers from Park Ridge arrived, Vitellaro pointed out the boy and identified him as a bike thief, McDonnell said. But video surveillance apparently shows the boy didn't take the bike, which was already outside the Starbucks when he arrived.
The following day, Vitellaro filed Chicago police report and labeled the incident as an "off-duty arrest." He described the teen as the "offender" and claimed the boy pulled away and didn't respond to directions.
Disappointed in the ruling, the teen's family says they will be taking this to civil court.
"My son gets attacked over a piece of property and somehow, he's the one who's wrong here, we're the one that's wrong here," said Nicole Nieves, victim's mom. "We will continue to fight for justice, that's where we started and that is where we're headed."
The Chicago Police Department, on Friday, said Vitellaro remains on a leave of absence.
Vitellaro's attorney said the potential for his client to be reinstated is now in CPD's hands.