Chicago summer festival calendar released; Taste moved to September
CHICAGO - They're baack!
The city-sponsored major summer festivals are all returning this year, including Taste of Chicago, the Chicago Blues Festival, the Chicago Jazz Festival and the Chicago Air and Water Show.
The announcement was made on Monday by the city's Department of Cultural Affairs and Special Events.
Taste of Chicago — a hot topic among fans, politicos and social media for nearly a week after Mayor Lori Lightfoot's recent announcement about moving the festival to Navy Pier — returns to its home in Grant Park, but moves to September to accommodate the NASCAR racing extravaganza in the lakefront park over the 4th of July weekend. The Taste's three neighborhood pop-ups will, however, take place once a month June through August.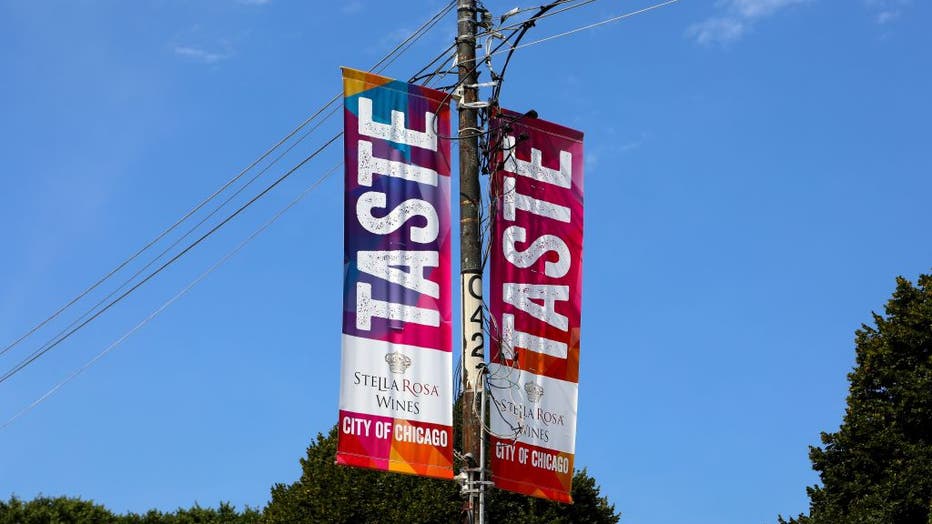 Taste Of Chicago banners flies along Columbus Avenue during the 37th Annual Taste Of Chicago food festival in Chicago, Illinois on July 6, 2017. (Photo By Raymond Boyd/Getty Images)
"Rest assured. Summer is coming. From Taste to Blues and Jazz to SummerDance, our city will come alive with unique cultural events and experiences across Chicago's 77 neighborhoods," city Cultural Affairs Commissioner Erin Harkey said in a statement.
SUBSCRIBE TO FOX 32 ON YOUTUBE
The Navy Pier controversy was coupled with the news that public use of Grant Park would be impacted by the NASCAR Cup Series requiring a shutdown of part of the park for 14 days — from June 22 to July 5. The park would also face periods of limited access to accommodate Lollapalooza setup/run dates later in July and August and the Suenos music festival in May.
"It is unfortunate that an event that's synonymous with Chicago, Taste of Chicago, a venerable cultural tradition, and it got elbowed aside," said 2nd Ward Alderman Brian Hopkins.
"Not a good idea," said Chicagoan David Navon. "Summer's where it's at. Labor Day gets a little iffy, people back to school, you know how it is. Why change a good thing?"
"While I am disappointed the NASCAR event is forcing Taste of Chicago to move from July to September, it is a far superior option than moving the event to space constrained and traffic challenged Polk Brother's Park at Navy Pier," 42nd Ward Alderman Brendan Reilly said in a statement. "I am glad the Administration listened to reason and made the wise choice to keep the Taste of Chicago in Grant Park, where it belongs."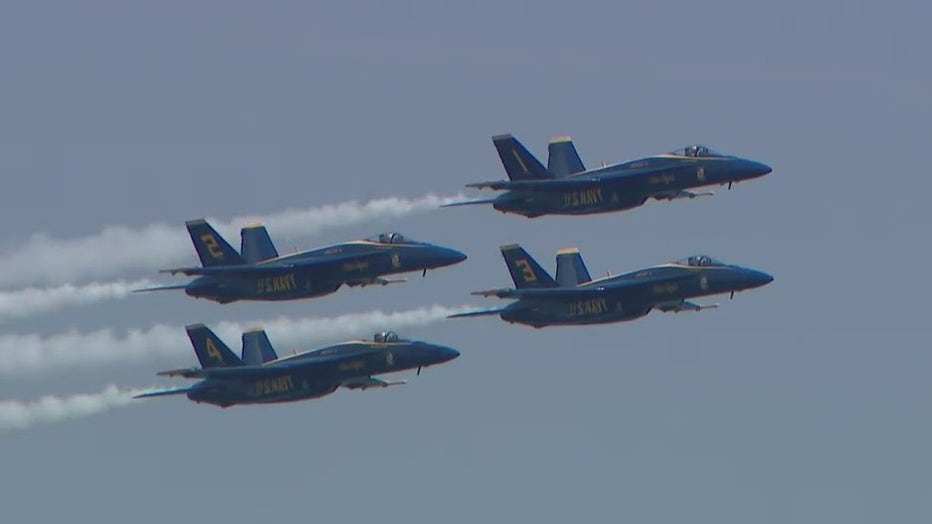 2023 spring/summer festivals dates:
More details, such as the festivals' music lineups, participating restaurants and other vendors, will be announced later.
For complete information and updates, visit Chicago.gov/DCASE.
FOX 32's Anthony Ponce contributed to this report.