Chicago trader charged with killing longtime friend, leaving body on South Side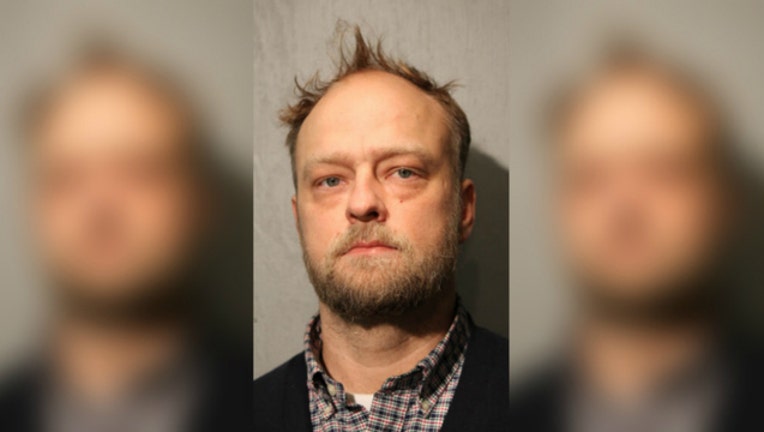 article
SUN-TIMES MEDIA WIRE - A trader at the Chicago Board of Trade has been charged with shooting his longtime friend and leaving his body in the South Side Washington Park neighborhood last summer.
Izat Morrar's body was found about 3:50 p.m. on July 20, 2017 in an alley in the 5300 block of South Calumet. He suffered two gunshot wounds to the head at close range, authorities said.
Morrar's friend, 37-year-old Michael Pelko, of west suburban Willow Springs, was the one who pulled the trigger, Cook County prosecutors said Wednesday.
Pelko was the last person to call Morrar's cell phone before he was found dead, prosecutors said.
Pelko and Morrar, 37, would "communicate on a daily basis," and Morrar had recently complained to friends and family that Pelko owed him money, prosecutors said.
A Chicago Police report listed Pelko as unemployed.
During Wednesday's bond hearing, Pelko, dressed in a sweater and a jeans, looked back several times at members of Morrar's family in the courtroom gallery.
Pelko was ordered held without bond.
Surveillance videos recovered by police show Morrar leaving his South Loop apartment and getting into a silver Hyundai Santa Fe that matched one owned by Pelko the day he died.
Later at 3:44 p.m., other recordings shows the Hyundai go south into the alley where Morrar was later found, prosecutors said.
The vehicle was in the alley for about a minute and a half before the driver left the scene, prosecutors said.
Surveillance from a CTA bus camera shows the Hyundai near the scene with a license plate registered to a different vehicle owned by Pelko, prosecutors said.
After searching Pelko's SUV, detectives found the front passenger seat had been cleaned, but located blood in the door frame and seat cushions that matched Morrar's DNA, prosecutors said.
Pelko has pending misdemeanor battery and retail theft charges from a Dec. 15 incident in Will County.
Pelko is married with two children, coaches soccer and baseball, his attorney said.