Chinatown Lunar New Year parade still on despite coronavirus concerns
CHICAGO - Major developments in the coronavirus outbreak. The CDC now confirms a seventh case in the United States.
The newest case has been detected in the San Francisco Bay area. It comes as the U.S. declares a nationwide public health emergency. That means starting Sunday at 4 p.m., any Americans returning from the Chinese province at the center of the outbreak will be under a 14-day quarantine, and all flights coming in from China will be diverted to one of seven major airports set up for advanced screening, including O'Hare.
In Chicago, Chinese-American officials have canceled an event for the Lunar New Year celebration.
At Truman College, an event for the Chinese Lunar New Year was expected to draw more than 500 people Saturday. It is now canceled. It's put on by the Chinese Mutual Aid Association. They say they want to be extra vigilant.
Still, state and local officials say the public is not at risk of catching coronavirus. There are two cases in the Chicagoland area. A woman in her 60s traveled to Wuhan, China earlier this month. Her husband is the first case of person-to-person spread in the U.S.
The company he works for -- PIRHL, LLC -- says they are based in Chicago and the man did travel for to Cleveland, Ohio for one day.  He did not show any symptoms at the time. He and his wife are both at saint Alexius Medical Center in Hoffman Estates in isolation.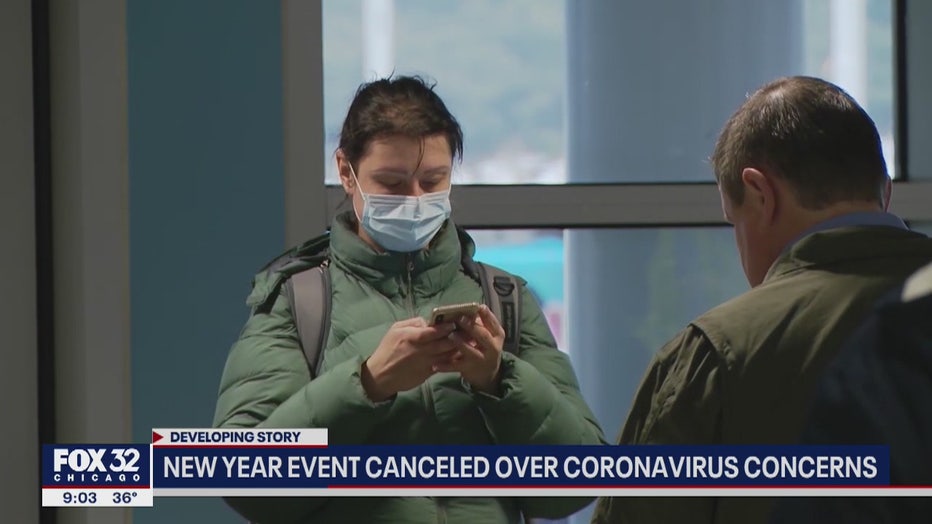 Despite nationwide fear over the coronavirus, as of right now the Chinatown Lunar New Year parade will still happen Sunday. Thousands of people are expected to line the streets when the Chinese lion scares off the evil spirits of the old year.
O'Hare has been pegged as one of seven American airports that will handle all flights coming in from China. Chicago is one of the few places with advanced health screening in place.
Americans already in China for the Lunar New Year holidays could have trouble returning home. The state department warns that cancelations could happen without notice.