Church youth leader charged with soliciting nude photos, sex from kids he met at church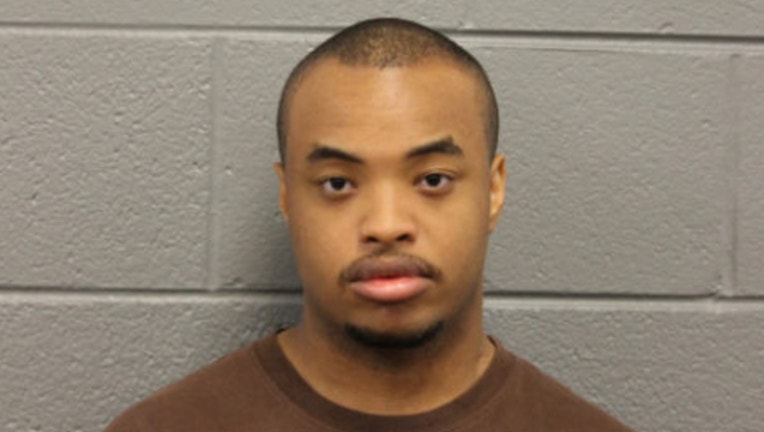 article
CHICAGO (Sun-Times Media Wire) - A youth leader at a South Side church has been charged with trying to solicit nude photos, videos and sex acts from children over social media.
Desmond Holcombe Jr., 20, turned himself in at 10:25 a.m. Thursday at the Harrison District police station, 3151 W. Harrison St., the Chicago Sun-Times reports.
Holcombe is charged with two counts of indecent solicitation, two counts of grooming, two counts of indecent solicitation of a child over the internet and one count of solicitation of child pornography, Chicago police said.
Judge Arthur Wesley Willis set Holcombe's bail at $100,000 at his initial hearing Friday on the charges, noting that it was Holcombe's first arrest. But he said Holcombe was "in a position of power and superiority" over the boys, who prosecutors had said he met through his role as a youth leader at Christ Unity Evangelistic Church, 208 E. 61st St.
Holcombe was identified by the two 14-year-old boys as the man who contacted them on social media between January and March to request nude photos and videos, police said.
He also allegedly paid one $200 for a pornographic video and offered to give him more more and an iPhone in exchange for sex. Even though one of the victims told him three times he was only 14, Holcombe continued to pursue him, prosecutors.
One of the boys told a student resource officer about what happened while the other boy told an 18-year-old witness who also attends the same church, prosecutors said.
An assistant public defender for Holcombe said he lived with his grandmother and graduated high school last year. He was scheduled to appear in court next on Aug. 1.
No one from the church was available to comment Friday.