Clinic opens hours after Oklahoma approves medical marijuana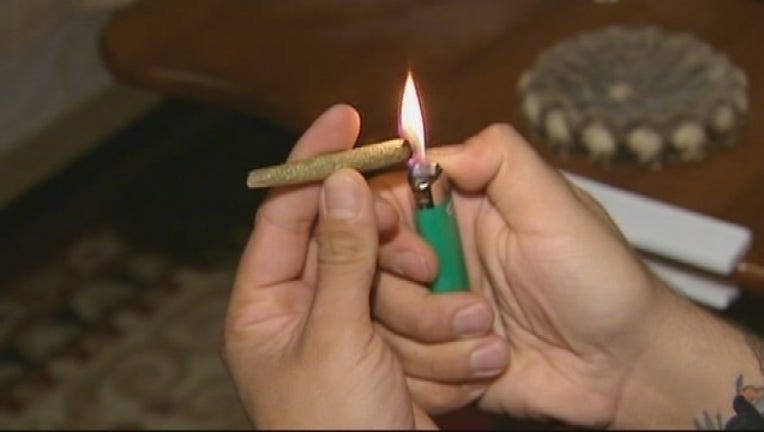 article
TULSA, Okla. (AP) - A clinic for prescribing medical marijuana opened in Tulsa just hours after Oklahoma voters approved the pot measure - and before election officials had even certified the vote.
Tulsa Higher Care Clinic opened Wednesday morning, although it could be weeks before residents can apply for a license to possess marijuana for medical purposes.
Voters approved medical marijuana Tuesday.
Clinic co-owner Whitney Wehmeyer told the Tulsa World that for $250, a patient gets two appointments with a doctor who could provide a recommendation to apply for a license, but does not dispense the drug.
"That's the biggest misconception - that we dispense weed," Wehmeyer said. "It's no different than any other medication. Your doctor gives you a prescription and then you go to a pharmacy."
She said patients will be seen by Dr. Jason Sims, another co-owner.
Sims said he doesn't personally use the drug but that he has witnessed the benefits firsthand.
"A lot of doctors just don't understand cannabis because they haven't been around it," Sims said. "My own wife has chronic pain problems and the only thing that has ever helped her is cannabis."
Bud Scott, the director of New Health Solutions Oklahoma, warned residents to wait for the measure to be certified before paying for a doctor's recommendation.
"It's incredibly premature for people to be opening businesses and expecting a profit when none of those guidelines are in place and before we have protocols set forth," Scott said.
Bryan Dean, a spokesman for the Oklahoma State Election Board, said the results of Tuesday's election would not be certified by county election boards before Friday, then could be certified as soon as Tuesday by the state board.
Only a court order could prevent certification of the measure, because there is no provision under state law for a recount or allegations of irregularities regarding a state question.
Wehmeyer said patients will be told clearly that it could be months before they get marijuana.
"We sit down in their private appointment and explain exactly how it works," Wehmeyer said. "We inform patients on what their options are, but the majority of our patients have been waiting for years. They just want that medical card."
___
Information from: Tulsa World, http://www.tulsaworld.com