CME CEO Terry Duffy's wife carjacked in Chicago crime crisis
CHICAGO - The wife of CME Group's Terry Duffy was the victim of a recent carjacking in Chicago, the chief executive said in a podcast episode published Thursday.
Duffy stated he once said to Chicago Mayor Lori Lightfoot that people have cited being concerned about their safety as a reason for not wanting to resume working from the office post-pandemic. CME Group, which runs derivatives marketplaces, is headquartered in the Windy City.
His wife "got carjacked right in the city of Chicago" around 3 p.m. in the afternoon last week, he said. It is "absolutely insane what's going on" in the city, he added before saying a majority of carjackings there were done by minors.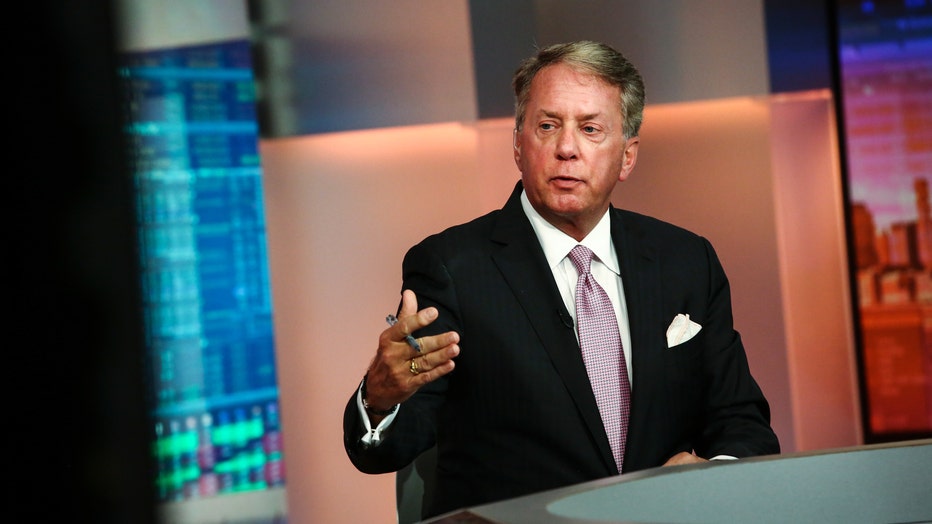 Terrence Duffy, chairman and chief executive officer of CME Group Inc., speaks during a Bloomberg Television interview in New York, U.S., on Wednesday, Sept. 19, 2018. Duffy discussed the regulation of cryptocurrencies. (Christopher Goodney/Bloomberg via Getty Images / Getty Images)
"So the juveniles go in and they come right back out literally an hour later. So is that investing in our future?" he said.
He made the comments during Thursday's installment of "Inside the ICE House."
"I said to the Mayor, I said, 'Why don't we invest in our future and invest in these young people? They're worth saving, so let's do it.' But we have to incarcerate them in some way, shape or form. We can't let them do the same thing an hour later. That's not helping them. That's not helping what we're doing," he told the host.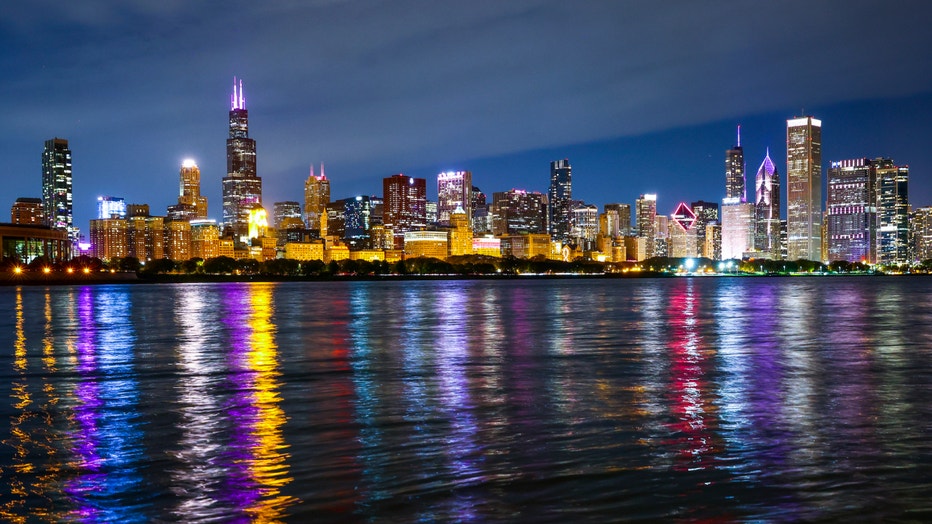 Duffy said he thought the "safety of people walking from point A to point B" was "one of the biggest problems" for cities "whether you are in New York, Chicago or anywhere else." Some suburbs have also been experiencing crime, he continued.
He partly attributed crime to being "pent up" from the COVID-19 pandemic.
The CME Group chief executive also called social media the "black plague of the modern-day society."
"I am convinced of that because people can bully other people anonymously," he said. "And to me, that's not communicating with people like we are doing right now. I think communication is critically important to the growth of humanity as much as it is in business, and I think that's lacking dramatically, not only in Chicago but in other major metropolitan areas."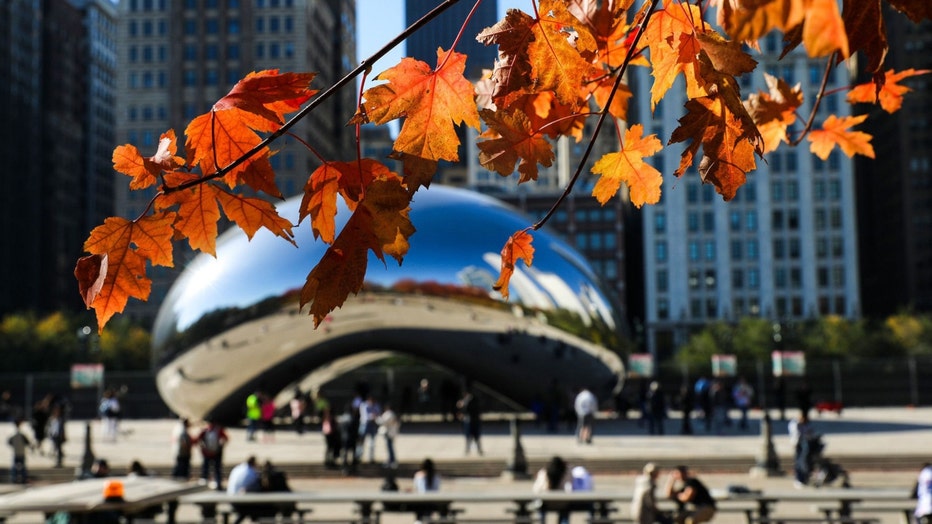 Fall colors show themselves on trees near Cloud Gate in Millennium Park on a warm fall day in Chicago on Nov. 8, 2021. (Jose M. Osorio/Chicago Tribune/Tribune News Service via Getty Images / Getty Images)
Year-to-date, Chicago has seen over 12,700 crime complaints, including murder, sexual assault, robbery, aggravated battery, burglary, theft and motorvehicle theft, according to a Chicago Police Department (CPD) report for the week of Feb. 27. That figure is up 49% compared to the prior year.
Over 5,300 motor vehicle thefts have been reported since the start of the year, compared to roughly 2,200 in the same timeframe in 2022, according to the CPD report. Shooting incidents and murders, meanwhile, have seen declines.
SUBSCRIBE TO FOX 32 ON YOUTUBE
During the podcast interview, Duffy did, however, appear to express hope that Chicago can improve and move forward.
Chief executives at other companies have had experiences with crime in their respective cities. Hamid Moghadam, the CEO of the San Francisco-based real estate company Prologis, was robbed outside his home at gunpoint in broad daylight last summer.
More on Fox Business.