Coast Guard seizes 16 tons of cocaine worth over $400M in Pacific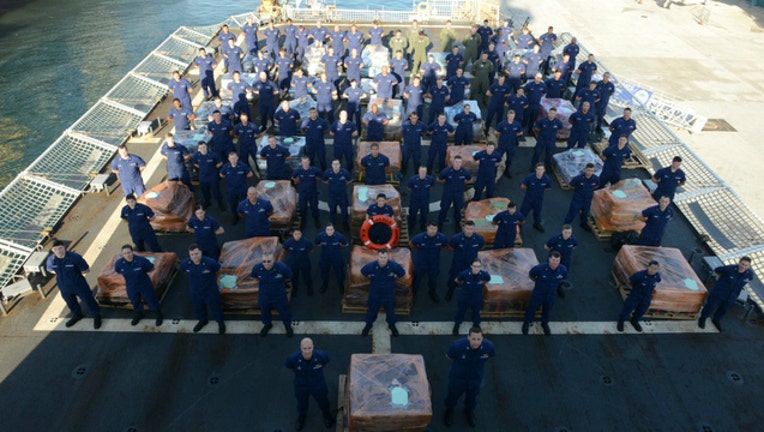 article
FOX NEWS - Officials from the U.S. Coast Guard unveiled the result of a series of massive drug busts over a 26-day period at a Florida port Tuesday which netted 16 tons of cocaine.
The seized cocaine has an estimated value of $420 million, officials said at a news conference at Port Everglades in Fort Lauderdale. The drugs have a street value of over $1 billion, WSVN reported.
The nearly month-long mission in the international waters of the Eastern Pacific, which included U.S. Coast Guard, Canadian and interagency partners, involved 17 separate suspected drug smuggling vessel interceptions along Central and South America, the agency said in a news release.
The Coast Guard cutter James and HITRON aviation unit were alone responsible for five drug interceptions, which seized an estimated 5.19 tons of cocaine. The new cutter James carries a helicopter and boats that can deploy from the back quickly.
"I am extremely proud of the crew of Coast Guard Cutter James and our embarked HITRON aviation detachment for a highly successful inaugural patrol," said Vice Adm. Karl Schultz, commander of Coast Guard Atlantic Area in a statement. "Our persistent maritime presence in drug trafficking zones from cutters like James, enables us to interdict bulk quantities of drugs at sea, preventing criminal networks' illicit cargoes from reaching the shores of Central America, and land routes into the United States."