ComEd bribery trial: Prosecution rests as defense says former CEO Anne Pramaggiore will testify
CHICAGO - Federal prosecutors rested their case in the ComEd bribery trial Wednesday, winding up after 17 days by playing more secretly recorded phone calls allegedly showing former Illinois House Speaker Michael Madigan securing consulting jobs at the utility for associates in exchange for help moving legislation.
"At one point in time I maybe had five consultants working for me and all they really did was give me pieces of paper," Michael McClain, a Madigan confidant and former ComEd lobbyist, confided to a former top Madigan staffer in a 2018 wiretapped call. "Not saying that will happen to you in the future, but you want to be able to be nimble enough to say, 'Of course, of course.'
"He doesn't do it all that often," McClain told Will Cousineau, apparently referring to Madigan. "Every few years he's got someone that he has to take care of for a month or two."
The recording was played after prosecutors called three dozen witnesses over four weeks as they sought to prove McClain and three others conspired to bribe Madigan by arranging for jobs, contracts and money for Madigan allies.
SUBSCRIBE TO FOX 32 CHICAGO ON YOUTUBE
Jurors then began hearing witnesses for the defense, which has contended that the actions of the four amounted to common and legal political lobbying.
They will apparently include at least one of the four on trial, former ComEd CEO Anne Pramaggiore. The two other defendants, former ComEd lobbyist John Hooker and former City Club of Chicago CEO Jay Doherty, said they had not yet decided whether to take the stand.
Taped calls and testimony from insiders has formed the bulk of the case against the four, whom prosecutors say steered more than $1 million to Madigan allies who did little or no work while Madigan helped shepherd legislation critical to the utility's bottom line.
The first two witnesses called by Pramaggiore's attorney on Wednesday attempted to burnish the image of the former CEO and her company.
The first witness was former ComEd executive Val Jensen, who testified that neither Pramaggiore or anyone else at the utility informed him that Madigan owed the company favors as the utility pressed for legislation that would allow rate increases that would pour millions into the company's coffers.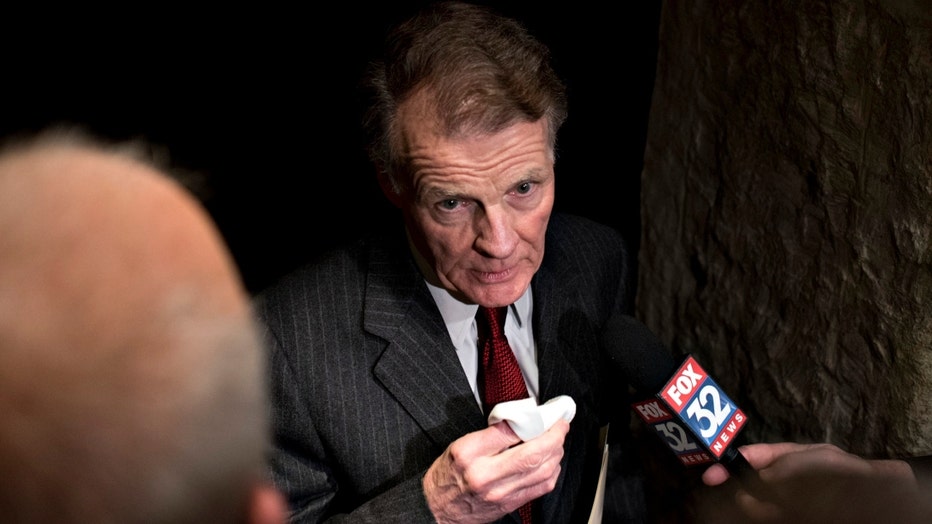 Michael Madigan, as speaker of the Illinois House of Representatives and chairman of the Democratic Party of Illinois, speaks to the media following a press conference at the State Capitol in Springfield, Illinois, U.S., on Wednesday, Feb. 18, 2015.
Madigan's office actually demanded conditions on the legislation that cut into the company's profit margins and pressed other measures ComEd disliked, he said. Jensen had previously worked mostly in the public sector and was drawn to a ComEd job in part because he was impressed by Pramaggiore.
"(Utility executives) are not always the most awesome guys to hang out with, she was described as being very different," Jensen said. "All I was told was, do the right thing and do what we promised the legislature we were going to do."
The second witness called on Pramaggiore's behalf was David Ellis, a former top lawyer for the House Democrats under Madigan who was elected to the state appellate court in 2014 with Madigan's backing.
But when Madigan hired him to be lead counsel for the House Democrats back in 2009, Ellis said he made it clear to Madigan's then-chief of staff, Tim Mapes, that he wanted to stay out of political work.
"I told him, I did not work on politics or campaign work, I just want to be a state lawyer," Ellis recalled. "He said that's all we want you to do."
Ellis led the House prosecution in the impeachment of former Gov. Rod Blagojevich.
Earlier in the day, defense attorneys asked U.S. District Judge Harry Leinenweber to toss charges in the case, arguing that the feds failed to prove their clients' guilt. The judge denied their motions.