Commission leader searching for Chicago's next top cop discusses his experience with crime
CHICAGO - The leader of the group screening candidates for Chicago's next superintendent was himself a victim of an armed robbery last winter.
Anthony Driver says that harrowing experience will inform the questions he poses as his Commission on Public Safety and Accountability is about to begin meeting with candidates for the job of police superintendent.
Driver said the seven-member commission he leads is looking for superintendent candidates with a record of crime-solving.
The 30-year-old said he grew up in Englewood and Back of the Yards, enduring the horror of one classmate after another being shot dead.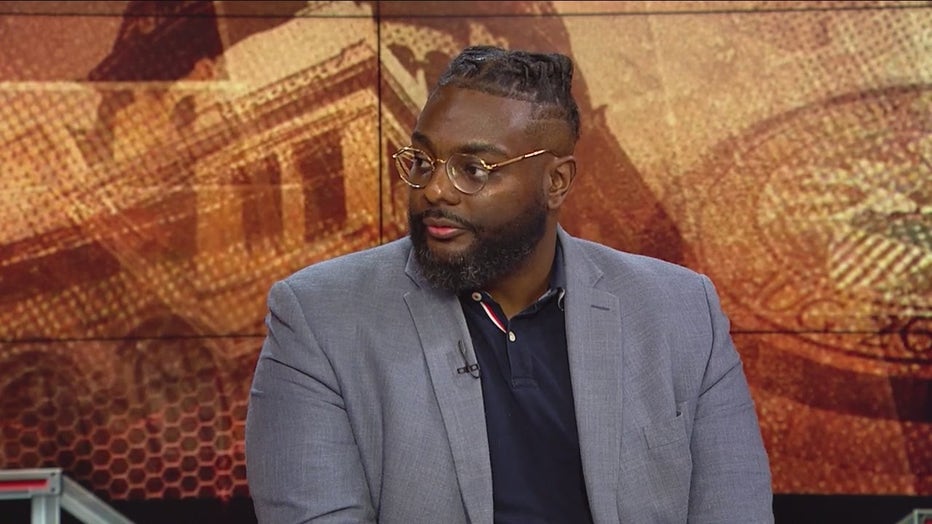 "Just two days after graduating from high school, my closest friend was murdered," said Driver. "And most of us — a lot of us —could have pointed the police in the right direction and, you know, showed them who actually committed the crime. But back then we weren't even interviewed. There was never anybody brought to justice in his murder. I've personally lost about 20 to 21 folks to gun violence in the city."
SUBSCRIBE TO FOX 32 ON YOUTUBE
Driver said no one has been arrested or charged in any of those killings. He said the gunman he believes killed his closest friend was himself later killed.
He also says he has seen how killers intimidate witnesses who might be tempted to cooperate with police detectives.
"Just in 2019, where my cousin was sitting in his car. He was shot in the chest and his passenger was actually killed. And many folks in the community believe that, as the police were collecting evidence, the people who did it came back around and were actually watching police collect evidence," said Driver.  
The Commission on Public Safety is supposed to deliver the names of three candidates for the superintendent position to Mayor Brandon Johnson by July 14.
The mayor then has a month to select one or tell the commission to come up with three more names.