Community activist raises reward for info on Rogers Park killer to $23K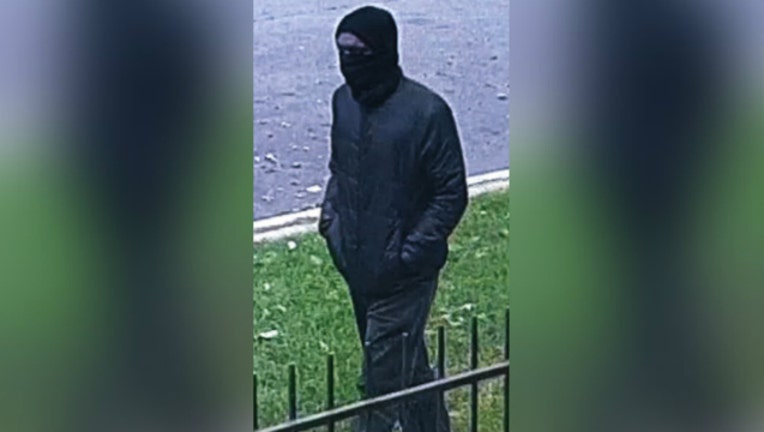 article
CHICAGO (Sun-Times Media Wire) - A community activist announced Sunday that he was increasing the reward for information leading to the arrest of the suspect who allegedly shot and killed two men in separate attacks that started two weeks ago in the Rogers Park neighborhood.
Activist Raul Montes told reporters that he was chipping in $3,000 from his own pocket during a press conference in the 1100 block of West Lunt, bringing the total reward amount to $23,000.
"I'm working with the community. I've been canvassing the area and the police are aware of my monetary award," said Montes, who advised North Side residents to stay vigilant as Halloween approaches.
On Oct. 3, a day after police released surveillance footage of the suspect, the Jewish United Fund, the Jewish Federation of Metropolitan Chicago and Cook County Crime Stoppers announced a $10,000 reward. Crime Stoppers later doubled that amount on Monday, according to FOX 32.
The first fatal shooting in Rogers Park claimed the life of 73-year-old Willard Douglass Watts, who was walking his dogs at 10:07 a.m. Sept. 30 near his home in the 1400 block of West Sherwin when he was shot in the head at close range, according to police and the Cook County medical examiner's office.
About 10:20 p.m. the following day, Eliyahu Moscowicz, a 24-year-old man of the Orthodox Jewish faith, was walking on the Loyola Park bike path near Lunt Avenue when someone fatally shot him in the head, authorities said. He lived in West Rogers Park.
At an Oct. 2 press conference, police said the killings were carried out using the same gun, and possibly by the same shooter. In addition, authorities released surveillance video of the suspect walking near the scene of the first killing. The thin black male is seen in the footage wearing all-dark clothing and a hooded mask.
"This person is clearly trying to disguise themselves," Johnson said. "Clearly he or she knows what they are going out to do."
Investigators initially thought Watts was killed during a robbery, but Johnson said nothing had been stolen from either man. Police haven't identified a potential motive in the slayings, but Johnson didn't rule out the possibility of a hate crime.
At the same press conference, Mayor Rahm Emanuel told residents to "go about your daily lives, but be safe, smart and vigilant at the same time."