Contempt filings dropped against reporters covering Hastert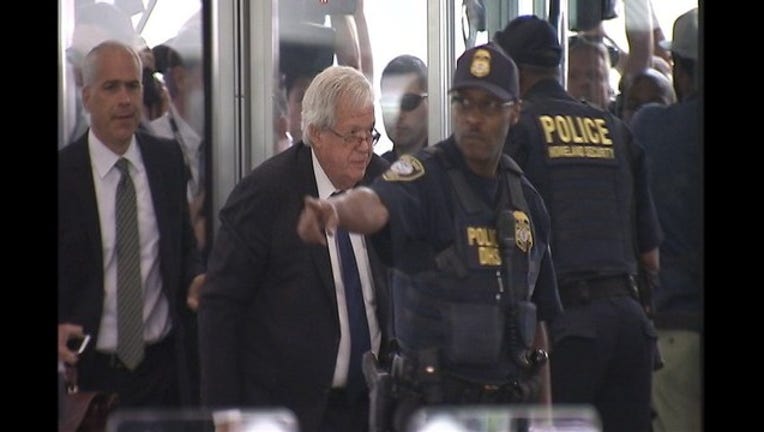 article
Chicago's chief federal judge gave a pass Thursday to two national TV reporters who were threatened with contempt for violating rules at the Dirksen Federal Courthouse during the arraignment of former U.S. House Speaker Dennis Hastert.
Brian Ross of ABC News and Gabe Gutierrez of NBC News had both been ordered to appear Tuesday before U.S. Chief Judge Ruben Castillo. Instead, Castillo held a hearing in his chambers last week — on-the-record but behind closed doors — and ultimately decided to accept an apology from both men's attorneys, the Chicago Sun-Times is reporting.
Castillo warned in his final orders that future rule-breaking by ABC or NBC could result in a ban of their employees from the courthouse.
Ross was accused of trying to interview Hastert outside of a designated media area, first as Hastert tried to walk through the courthouse's metal detectors and again as he tried to walk to the south elevator bank.
Courthouse rules only allow interviews in the designated media area of the lobby. They also prohibit filming of the courthouse security equipment, which appeared in ABC News reports. Castillo asked ABC to remove all images of security equipment from its websites.
Gutierrez was also accused of running the wrong direction through a closed security check point while chasing Hastert through the courthouse lobby.