Convicted of killing toddler, day care worker wins new hearing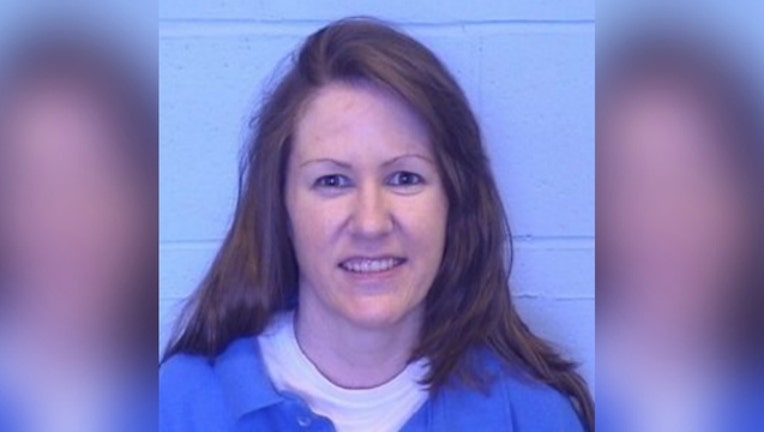 article
CHICAGO (SUN TIMES MEDIA WIRE) - A day care worker imprisoned more than seven years for killing a toddler in her care will be allowed to present evidence of her innocence in court, according to a ruling by a Lake County judge Monday.
Family of Melissa Calusinski cried and hugged attorney Kathleen Zellner outside of the courtroom, following the ruling by Judge Daniel Shanes, which will allow an evidentiary hearing to proceed in the 29-year-old woman's first-degree murder case. The ruling will allow attorneys on both sides to call witnesses and present medical evidence to support their claims of guilt or innocence in the 2009 murder of 16-month-old Benjamin Kingan, of Deerfield.
No date was set for that hearing. A status hearing in the case is set for July 8, the Chicago Sun-Times is reporting.
"Now is the time to show that my little girl, Melissa Calusinski, didn't do this," said her father Paul Calusinski. "They took my daughter's life for almost eight years. This needs to stop."
Zellner filed a motion on in June 2015 to vacate Calusinski's conviction or grant her a new trial. At the end of the evidentiary hearing, Shanes can agree to do either one, or determine her conviction will be upheld.
Calusinski was convicted in November 2011 and sentenced to 31 years in prison. After a nine-hour interrogation, she confessed to intentionally slamming the boy's head to the ground; prior to that confession, however, she had denied having anything to do with Benjamin's death at least 79 times, for over six hours. Her attorneys have said Calusinski eventually confessed in part because of her low IQ and her belief that she would be allowed to go home.
Prosecutors have argued that Benjamin died of a skull fracture that happened when Calusinski threw him to the ground in anger at a Lincolnshire day care center.
In August 2013, the pathologist who performed the autopsy on Benjamin, Eupil Choi, said in a sworn affidavit that the boy "had suffered an old injury that predated January 14, 2009," the date of the boy's death, which he had "missed."
According to testimony at trial, Benjamin suffered a head injury on Oct. 27, 2008, before Calusinski worked at the day care. Day care staff testified that Benjamin was a chronic "head-banger" and would throw his head against the ground during tantrums — which he did at least twice the day he died, according to a witness.
On June 10, 2015, a set of X-rays, which were allegedly never turned over to defense attorneys before or during Calusinski's trial, were discovered at the coroner's office. They include a set of skull X-rays that reveal Benjamin never suffered a skull fracture.
Prosecutors allege that those X-rays were only brightened versions of X-rays they had turned over to the defense before the trial.
"The jury did not hear the correct medical facts," Zellner said. "They were told by Dr. Choi that there was no prior injury."
In July 2015, Lake County Coroner Thomas Rudd, citing the new medical evidence, changed Benjamin's cause of death from homicide to "undetermined."
Zellner said this is the only U.S. murder case she knows of in which someone was prosecuted, convicted and then not freed after the cause of death in their case was changed from homicide to undetermined. Additionally, there has been only one case in which a forensic pathologist admitted his testimony was erroneous. That case was overturned, she said.
"This is unprecedented," Zellner said. "This is a very important case."
Calusinski's case has gained national media attention and put pressure on Lake County State's Attorney Michael Nerheim, who is running for re-election in November. Nerheim has said in published reports that he does not respond to political or media pressure.
"We now have an opportunity to finally present evidence to the court," Nerheim said. "We look forward to having a full and fair hearing. We believe that the evidence will clearly show that the defendant's claims are without merit and will again confirm that she is guilty of the murder of a child."