Pair charged with attempting to bring narcotics into Cook County Jail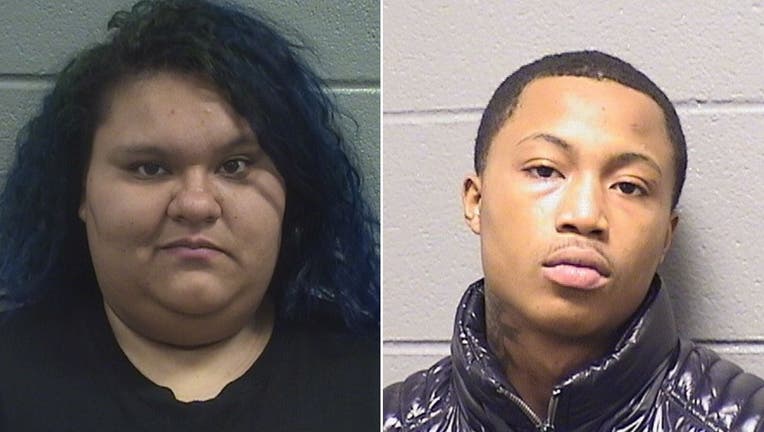 article
COOK COUNTY, Ill. - A man being held without bond for murder and his girlfriend have been charged with attempting to bring narcotics into the Cook County Jail, according to Sheriff Thomas Dart. 
Dwain Johnson, 20, of Gary, Indiana, has been in custody since December 2020 for the murder and attempted carjacking of a retired Chicago firefighter. 
Johnson's girlfriend Kasandra Claudio, 23, of Bellwood, has been accused of helping him attempt to smuggle narcotics into jail. 
Both Johnson and Claudio were charged on Friday with attempting to bring contraband into a penal institution and bribery of a public official, both felonies. 
A correctional officer at the jail contacted the Sheriff's Office in April and said Johnson had approached him about bringing drug-soaked paper into the jail. 
According to the investigation, he offered to pay the officer $1,500.
The officer gave a phone number to Johnson who passed it along to Claudio. She arranged a meeting on Thursday at a suburban mall parking lot with who she thought was the correctional officer's girlfriend. 
Claudio met with an undercover officer and gave them the paper saturated with suspected narcotics. She was then arrested. 
SUBSCRIBE TO FOX 32 CHICAGO ON YOUTUBE
She is scheduled to appear in bond court Saturday. 
The State's Attorney's Office will be seeking an indictment against Johnson. 
Sheriff Dart says paper laced with narcotics have become a growing problem at correctional facilities across the country.