Cook County man, on work release, reports back to jail after leading police on high speed motorcycle chase
WHEATON, Ill. - Bond has been set for a Cook County man who led police on a high-speed motorcycle chase early Wednesday morning in DuPage County.
Carlos Russian, 36, of Lemont, appeared before Judge Margaret O'Connell on Thursday where his bond was set at $100,000, according to a statement from DuPage County State's Attorney Robert Berlin. Russian was charged with two felonies including aggravated fleeing and eluding a police officer and driving on a suspended or revoked license.
Russian, who was on work release, left the DuPage County Jail on his motorcycle at about midnight on Wednesday, prosecutors said.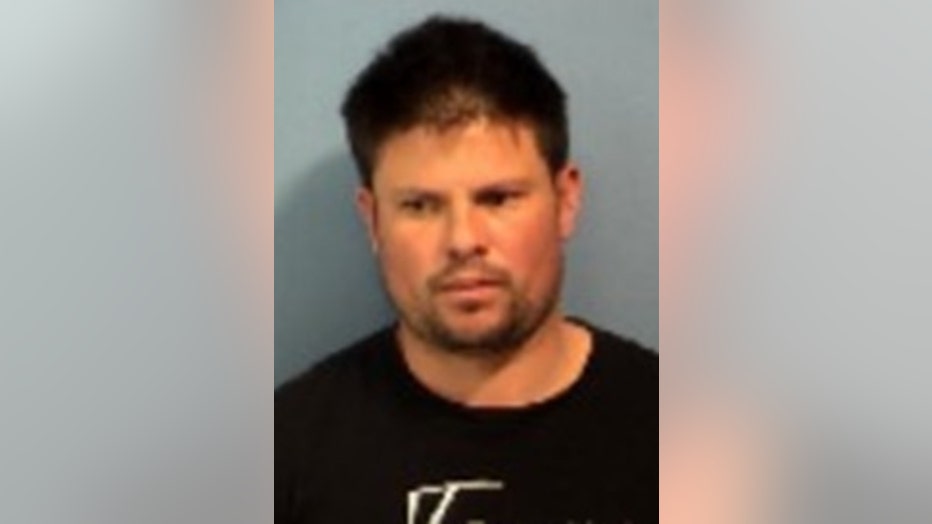 Carlos Russian, 36. (DuPage County States Attorneys Office)
As his was driving south on County Farm Road, a DuPage County sheriff's deputy attempted to pull him over, but Russian allegedly sped off, reaching speeds in excess of 85 mph, the statement said.
The deputy terminated the pursuit after Russian ran a red light and turned south on Winfield Road, Berlin said.
At about 10 a.m. the same day, Russian returned to the DuPage County Jail to continue serving his work release sentence, at which time he was taken into custody and charged.
SUBSCRIBE TO FOX 32 ON YOUTUBE
"The allegations that while on work release from the County Jail, Mr. Russian not only drove his motorcycle, which he was prohibited from doing because his driver's license is revoked, but then fled from the police at nearly eighty-five-miles-an-hour, are outrageous," Berlin said in a statement.
"Once again, if you hear sirens and see flashing lights behind you, pull over. Fleeing will only make matters worse, as you will be caught and face additional charges," he said.
Russian had previously been sentenced on Apr. 28 to one year of conditional discharge and 30 days of work release after he was found guilty of driving with a revoked license, Berlin said.
He is due to appear in court again on May 30.