Dad turns baby son into the cutest 'Real-Life Leprechaun'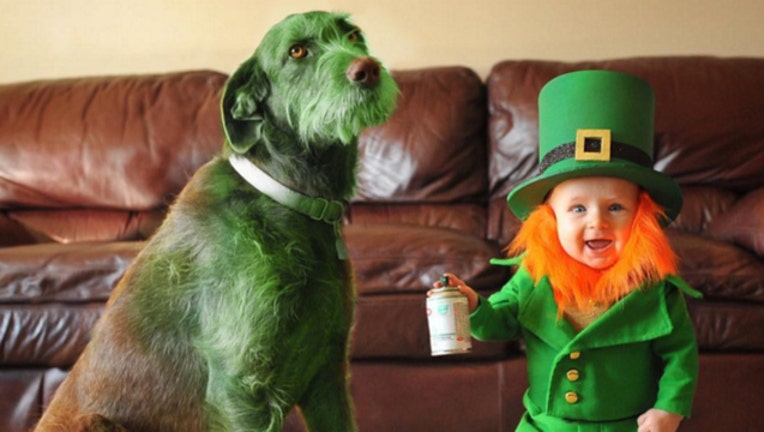 article
A Utah dad has taken a delightful approach to celebrating St. Patrick's Day, dressing up his 6-month-old son as a "real-life leprechaun."
Alan Lawrence posted the photos of little Rockwell going about his day on his website, That Dad Blog – and it just keeps getting better. Lawrence, a father of six, told ABC News that his little boy "loves the attention."
"Our family, we get kind of excited about holidays," he said. "I've always been a sucker for the magic behind different things related to them, whether it's the leprechaun or the Easter bunny. It's just kind of fun."
Luckily for us, Lawrence plans to continue posting more hilarious photos until St. Patty's Day next Thursday. See more on his blog, here.