DEA, task force seize approximately 16 kilos of cocaine in Lake in the Hills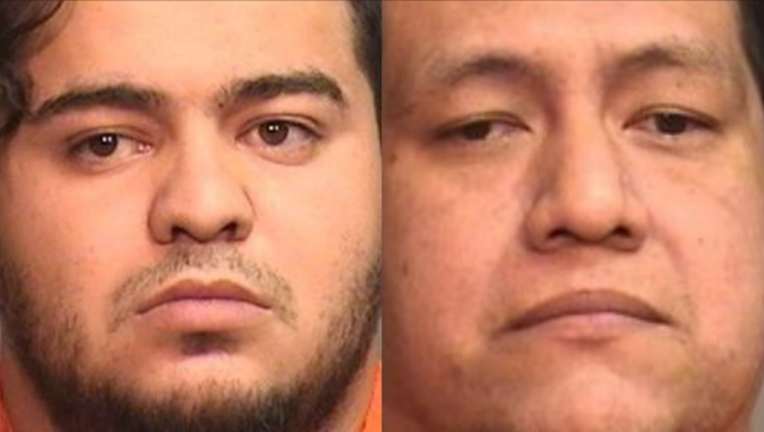 LAKE IN THE HILLS (Sun-Times Media Wire) - Authorities seized what they believe is approximately 16 kilograms of suspected cocaine Thursday in northwest suburban Lake in the Hills following a monthlong investigation.
Two men are facing charges after the Drug Enforcement Administration and Kane County Heroin Initiative Task Force got a search warrant with the help of the McHenry County sheriff's office for a warehouse in the 9100 block of Trinity Drive, according to the Kane County sheriff's office. The DEA and task force spearheaded the investigation into the narcotics distribution network.
Ivan A. Moreno-Gollegos, 19, and Juan C. Sanchez-Cacho, 40, both of the same home in the 2300 block of Arrow Street in Carpentersville, were charged with unlawful delivery and unlawful possession of a controlled substance by the McHenry County state's attorney's office.
The estimated street value of 16 kilograms of cocaine is $512,000, authorities said.
"The seizure of these illegal drugs and arrests of the violators during these joint law enforcement efforts show the power of partnering together to attack those who funnel their narcotics into our communities," DEA Special Agent in Charge Brian McKnight said.