Delphi murder: Richard Allen allegedly confessed several times to killing Abby Williams and Libby German
DELPHI, Ind. - In Indiana, Delphi murders suspect Richard Allen may have made self-incriminating statements.
Prosecutors and the defense argued over those statements in court Thursday and a judge set a trial date. 
Prosecutors stated that Allen confessed five or six times that he killed the girls, but his attorneys say those statements cannot be trusted due to his mental state. 
Allen, now 50 years old, arrived at the Carroll County Courthouse Thursday looking slimmer and wearing a yellow jumpsuit with a bulletproof vest on top.
Several things were discussed in court, including his "so-called confessions" to killing best friends Abby Williams and Libby German.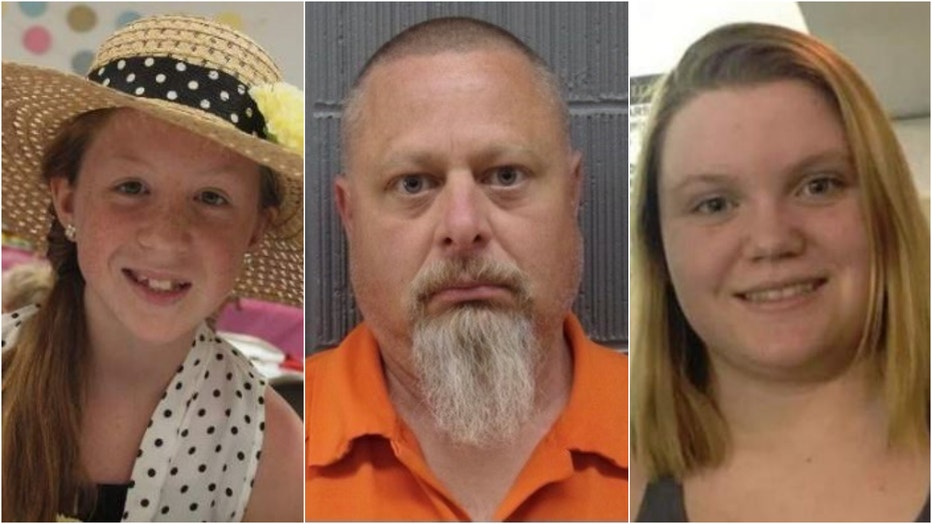 Left to right: Abigail Williams, Richard Allen, Libby German
SUBSCRIBE TO FOX 32 ON YOUTUBE
Allen, a Delphi resident, is facing two counts of murder and is currently being held at the Westville Correctional Facility, but his attorneys are asking the judge to move him to a county jail for his "mental health and well-being," which have deteriorated since his arrest last year.
The judge agreed to think over that request.
Allen's attorneys are also challenging ballistic evidence, but there will be another hearing about that at a later date. 
Jury selection is set for Jan. 8, and the trial is expected to last three weeks.