DIY winter skin masks from Leah Chavie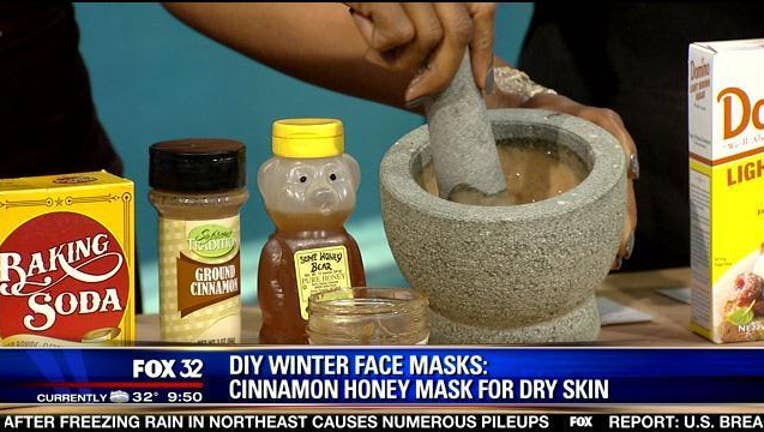 article
Lifestyle expert Leah Chavie joined us on Good Day Chicago to show us some creative ways to take care of your skin this winter!
1. Oatmeal Mask for acne & oily skin
-January is national oatmeal month
-Oatmeal absorbs oil from the skin's surface and naturally exfoliates
Ingredients:
2 tablespoons oatmeal (grind in food processor)
1-teaspoon baking soda
Water (just enough to make a paste)
leave on 10-15 minutes
2. Cinnamon Honey Mask for dry skin
-The chemical makeup of honey attracts water, so it helps absorb and retain moisture on skin
Ingredients:
1 Tablespoon honey
1 teaspoon baking soda
1/2 teaspoon ground cinnamon
Leave on 10-15 minutes
3. Green Tea and Yogurt Mask for redness
-Antioxidants in green tea have cell rejuvenating properties making this green tea mask an effective and gentle treatment for skin that is red, sensitive and for rosacea patients.
Ingredients
3 tsp green tea (about 3 bags)
1 tsp brown sugar
3 tsp greek yogurt
Leave on 10-15 minutes