Doctor who refuses to use computers loses medical license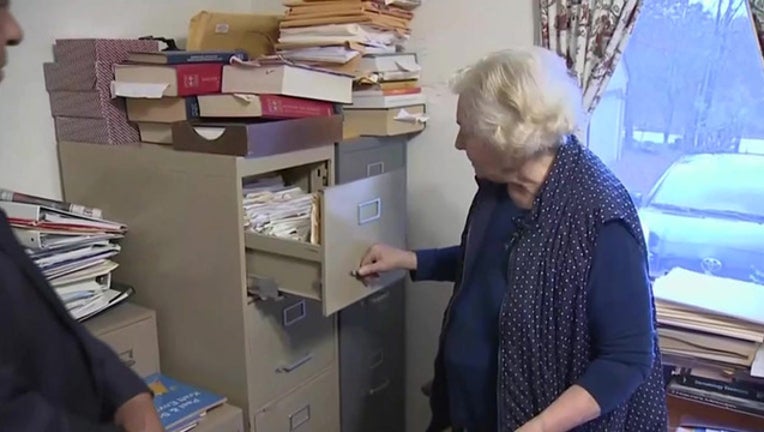 article
NEW LONDON, N.H. (AP) - Holding manila folders filled with pages of her handwritten reports, Dr. Anna Konopka insisted her system for keeping track of her patients' medical conditions and various prescriptions works fine.
But the New Hampshire Board of Medicine disagrees. It is challenging the 84-year-old New London physician's record keeping, prescribing practices and medical decision making.
Part of their concern is her remedial computer skills, which prevent her from accessing and using the state's mandatory electronic drug monitoring program. The program, which the state signed onto in 2014, requires prescribers of opioids to register in an effort reduce overdoses.
Konopka surrendered her license last month and went to court Friday in an effort to regain it.
Konopka doesn't have a computer in her office and doesn't know how to use one. Two file cabinets in a tiny waiting room inside a 160-year-old clapboard house hold most of her patient records. The only sign of technology in the waiting room is a landline telephone on her desk.
"The problem now is that I am not doing certain things on computer," said Konopka, who emigrated from Poland in 1961 and has decorated her office with family photos and symbols from her homeland. "I have to learn that. It is time consuming. I have no time."
According to the state, the allegations against Konopka started with a complaint about her treatment of a 7-year-old patient with asthma. She's been accused of leaving dosing levels of one medication up to the parents and failing to treat the patient with daily inhaled steroids. Konopka, who agreed to a board reprimand in May, said she never harmed the patient and the issue was that the boy's mother disregarded her instructions.
Four more complaints have since been filed against Konopka. The board in September voted to move forward with a disciplinary hearing on those complaints. But before the hearing was held, Konopka agreed in October to give up her license - something she said she was forced to do.
Konopka has built a loyal following in New London, population 4,400, and surrounding towns because she brings a personal touch that is attractive to patients weary of battling big hospitals and inattentive doctors. She often attracts patients who have run out of options, many with complicated conditions, such as chronic pain. She also draws patients who have no insurance and little means to pay. She takes anyone willing to pay her $50 in cash.
"I'm interested in helping people. I didn't go to medicine for money, and I didn't make money," she said, noting she works alone and can't afford things like and administrative assistant or even a nurse.
Her ongoing fight with the state has prompted scores of patients to write letters on her behalf and call her repeatedly to check on her case. Several of Konopka's patients attended Friday's hearing, some admitting they had struggled since she stopped seeing them.
"It stinks, but you have to find a new doctor, and it's a rat race," said Stanley Wright, who saw Konopka the past year for chronic back pain. "The doctor I had before was over-medicating me, and she gives me a lot of herbal stuff and I was doing a lot better. Now, I'm back to being screwed. I don't know what to do."
At the hearing, Konopka told Merrimack Superior Court Judge John Kissinger that her inability to practice is putting her patients at risk because they are having a hard time finding another physician and getting drug prescriptions.
"If I close my office, they will be without medical care," she told the court. "Some of them need medications. Who will prescribe for them if I don't have a license? I worry what will happen to them."
Kissinger did not rule Friday on Konopka's request.
Assistant Attorney General Lyn Cusack said Konopka's request should be denied, arguing the doctor has been given plenty of time to close her practice and help patients find other doctors. She also said Konopka hasn't provided any evidence she was forced to give up her license. If she wants to get her license back, Cusack said, Konopka could file for reconsideration with the Board of Medicine.