Dr. Seuss-like flower appears in Texas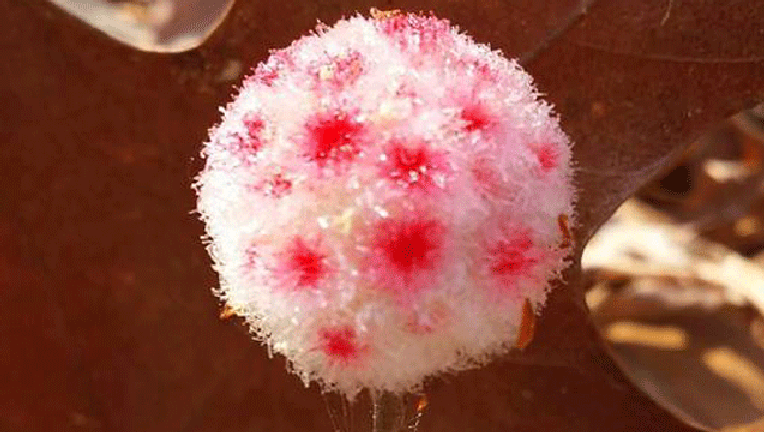 article
Call the Lorax because the colorful world of Dr. Seuss seems to be leaping out of the books and popping up in Texas.
The Atlanta State Park – Texas Parks and Wildlife posted two photos on Facebook of a pink and white flower that looks distinctly like something you might find in the famous children's books.
The flower is a wool sower gall, which also is known as the oak seed gall.
"These are created when a wool sower wasp lays its eggs in a white oak," the park rangers said.
Read more on FOX NEWS.